Industry Leading Support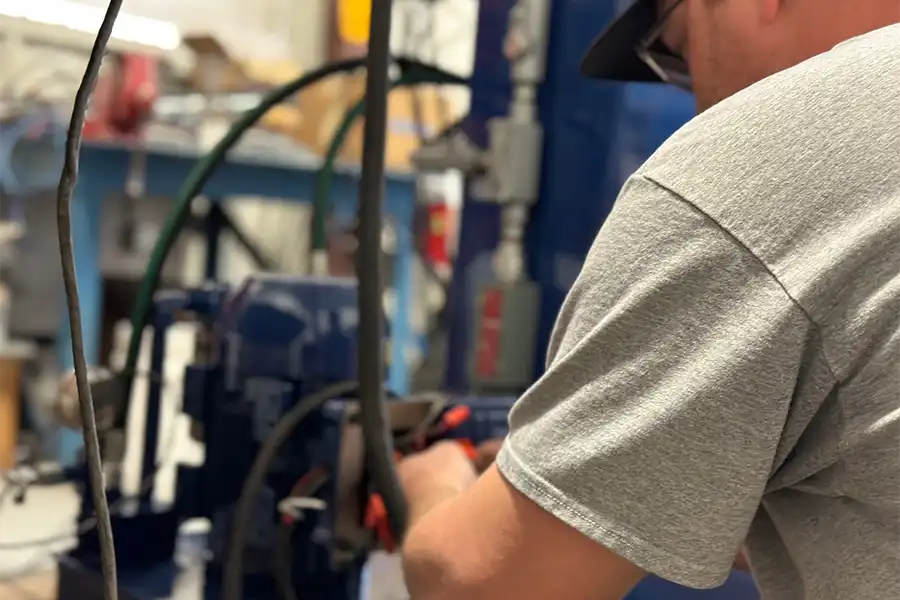 Let us share our knowledge and experience through technical services support in training, process evaluation and optimization, and equipment inspection and upgrades. We are dedicated to helping you maximize the potential of your equipment by providing exceptional assistance and support.
Downtime can result in financial loss and even harm your reputation with customers. To help you avoid expensive and inconvenient situations, we maintain a vast selection of replacement parts readily available to ship overnight.
Equipment Inspection
It is crucial to carry out preventive maintenance and regular upgrades to prolong the lifespan of your equipment investments. Our trained service technicians can ensure your machines run at peak efficiency and lower downtimes.
To ensure your equipment's safe and reliable operation and minimize downtime, rely on authentic Hockmeyer spare parts.
Operator Training
Ensuring your team stays up to date is critical for safe, reliable, and consistent production and is a must-have in modern-day manufacturing operations.
Our expert team communicates the best methods, tips, and operations to keep your equipment investments running smoothly and smartly.
Process Optimization
Our team can evaluate your processes to establish and maintain best practices, procedures, and operating parameters for safety and optimal and dependable product quality.
Virtual Sessions
Need help fast? Our team can work digitally from our facilities over virtual meetings to answer questions, assist in procedures, and update your team on the latest developments without monopolizing valuable in-person time.
Support Programs Available
Hockmeyer is proud to offer support programs in six- to 12-month plans. These plans can ensure the maximum uptime on your machinery and find problems before they become major issues.