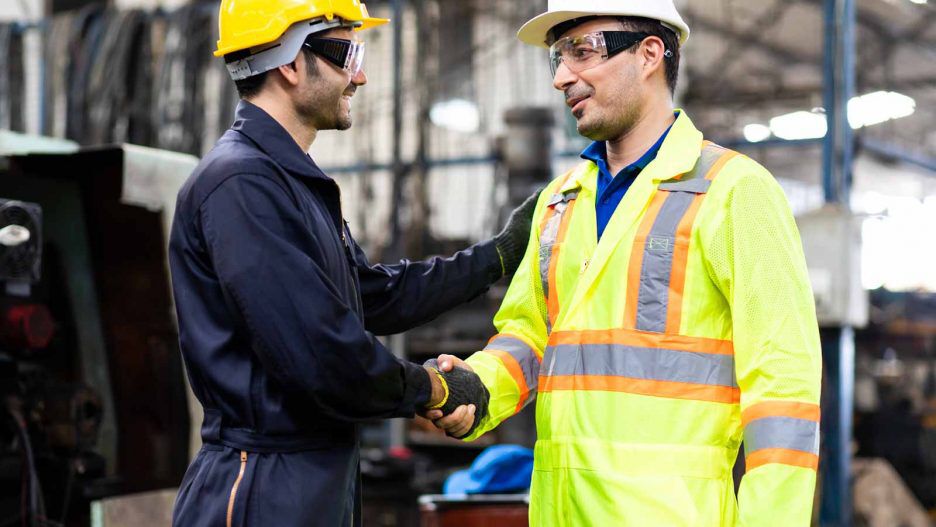 Wet Milling Equipment Manufacturers: Custom Solutions + Our Dedicated Service Team
As the leader in the wet grinding and dispersion industry, we offer custom-designed equipment for all phases of the particle size reduction manufacturing process. But what does that mean for our customers? We have a state of the art customer service laboratory for product testing and process development, and our service team is dedicated to helping you find practical solutions. This is what sets us apart from others and makes us a leader in the industry.
HERE ARE THREE WAYS OUR CUSTOMER SUPPORT AND SERVICE TEAM MAKE US LEADERS IN OUR INDUSTRY.
---
1. Creating custom solutions = providing customer education.
If you've ever been stuck in a service loop, you understand the pain of seeking a solution that seemingly doesn't exist. Time is money, and we understand how important time is when you're seeking custom solutions. Most importantly, we understand the need to promptly find answers to your problems.
Due to the nature of our customized products, customer participation is essential to success. With some manufacturers, customers are expected to be experts on products the first time they incorporate them into their business setting. Not at Hockmeyer. That's our job—we're the experts. We support our customers by providing the proper information, education, and positive reinforcement to improve the overall experience and solution.
When you work with our customer service team, you'll be educated and supported from point A to point Z:
Initial training on the products and solutions you incorporate into your business
Continuing education on all products and solutions
Guidance on how our products and solutions can increase your profitability and streamline your processes
Constant contact from our customer service team to keep you informed from pre-point of sale on
Articles about dispersing, milling, particle analysis, and more easily accessible through our Publications page.
Ability to ship an extensive variety of parts overnight if your equipment goes down
Fast responses from our team—we're here when you need us and beyond!
2. Our service team is part of our solutions.
With that service loop in mind, we understand that we're selling more than just products—our service team has to have the answers. They are the direct link between our solutions and your business. Custom-designed processing equipment and solutions need custom-designed customer service answers, and to accomplish this goal, our customer service team is as custom-designed as our products. This means our team is continually expanding their working knowledge of not only our products and solutions, but of how we can best serve our clients' unique needs. Our Customer Testing Laboratory houses models of our most popular equipment, allowing us to run initial tests for you for FREE to ensure the products you purchase will not only meet, but exceed, your needs. These testing services include:
Milling: test units are available from 250 ml to 55 gallons
Mix and Dispersion: Single Shaft, Dual Shaft, Special Mixing Tools, and test units are available from 2 gallons to 35 gallons
Vessel Washing: automated tank and tote washing techniques to reduce hazardous waste and increase plant safety
Process Development: incorporating new products into your processes can be very challenging, and we'll help you find the right equipment and processes for your application
The ability to know prior to purchase that a product or solution is the right fit for your business processes is an important key to your success. And if any issues ever arise, our customized customer service team is ready and willing to work with you to find solutions ASAP.
3. Your business' success is important to us.
We learn about our customers' processes so that we can provide the best possible equipment for each application. We will build equipment that is as efficient as possible to reduce the energy requirements, and therefore, the environmental impact of the industries we serve.
We also understand the many factors involved in choosing the optimal equipment solutions for your business' unique needs, and we want to provide these solutions while streamlining your processes and procedures as much as possible. With our continuous innovation in product technology and customer service, you can rest assured that our products—and the team to back them if issues arise—will be your constant partner in ensuring your business is as successful as possible. After all, your success is our success.
Click here to contact us and learn more about how Hockmeyer can help your business.