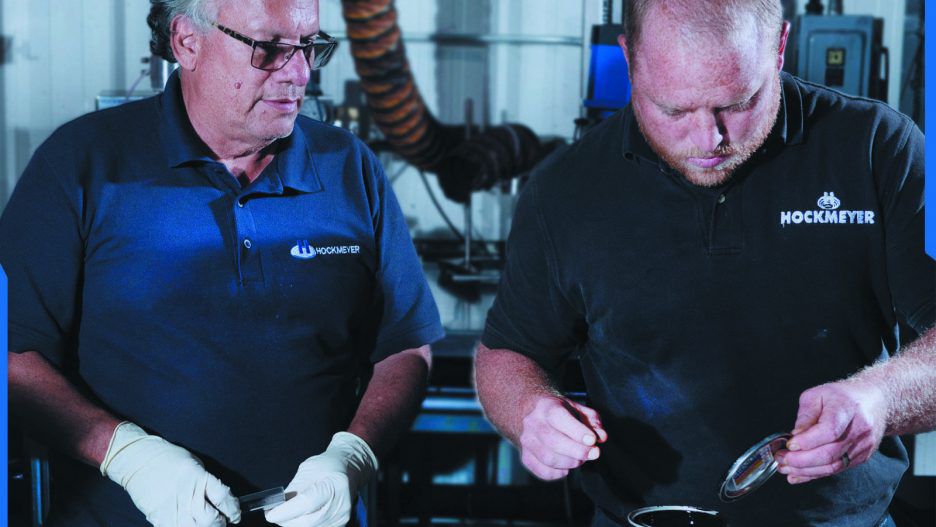 Bridging the Gap: Product Launch Made Easier with Bridging Services
In the age of instant gratification, companies are facing the demands of a market seeking continuous innovation. Whether your business has crafted a stellar formulation or not, the challenges of launching a new product are significant. It takes not only creativity, capital investment, and regulatory compliance, but also market testing, product sampling, and customer feedback to confirm the product's viability and calculate its longevity.
What Our Process Development Looks Like
When the new product launch cycle involves the development of a new manufacturing process, Hockmeyer is here as your development partner to help you get results with minimal stress. Our Applications Testing Laboratory located in Elizabeth City, North Carolina, is staffed with dedicated technicians whose sole responsibility is to provide top-notch service to our clients. We support all aspects of equipment testing and selection, development, and validation of new processes, data collection, and training.
We encourage customers to bring key decision-makers to our Applications Laboratory. A collaborative approach gives participants the opportunity to give input and immediate feedback and allows Hockmeyer staff to adjust on the fly, which maximizes testing time. Once the client is satisfied with the new process and the product's quality, we can provide short-term manufacturing services to bridge the gap between development and production.
The Benefits of Bridging
Once the new formulation and manufacturing processes are established, it is time to put them to the test and confirm repeatability and market acceptance. In competitive markets, where time is of the essence, these steps can make or break the product introduction. Samples and data are essential, as well as reliable initial production runs, for quick entry into the marketplace. While the client works to identify and allocate production resources, the Hockmeyer technical team can manufacture pilot and production batches to fill the new product pipeline.
Why Should You Trust Hockmeyer?
Known for process innovation, Hockmeyer has a reputation for producing the highest quality immersion mills and dispersion equipment to provide customers with a competitive edge. Customers around the globe trust the Hockmeyer brand to provide them with process technology to propel their brands forward in competitive markets.