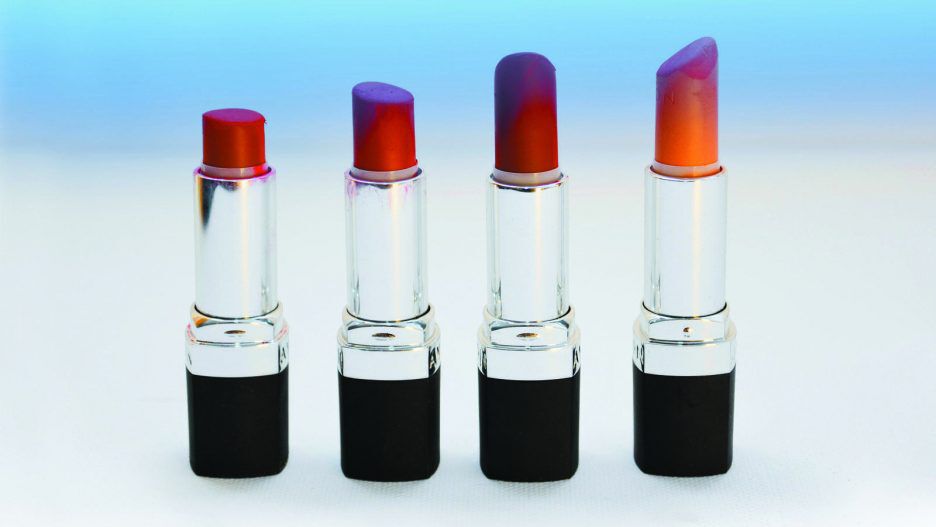 HCPS Series for Cosmetic Applications
In the demanding and competitive field of cosmetics, providing the highest quality products proves paramount for manufacturers. The longstanding 3 roll mill has set the standard for particle deagglomeration and pigment development for many of the industry's most beloved products. Today, Hockmeyer Equipment Corporation offers a safer, greener and more efficient alternative for businesses seeking to boost their profits by enhancing productivity, reducing labor costs, shortening production times and increasing product recovery with the HCPS Immersion Mill.

The HCP "S" series is designed to mill high viscosity feedstocks in vehicles such as the waxes and oils used in the cosmetics we adore in an ultra-aggressive, yet controlled environment. It features uniquely designed interchangeable scraper and helical blades, which are most efficient when used on high-density products that are slow-flowing and will not turn over without supplementary agitation. This multi-targeted approach to high viscosity milling is ultra-effective and enhances the value of your product portfolio.
Additionally, the High Viscosity Mill provides numerous advantages from improved safety features to labor savings when installing the Auto Process Control (APC-II) system. The APC-II requires less machine monitoring by programming operating parameters that control aspects such as mill speed, chiller flow, slow down the temperature, shut-down temperature, temperature alarm, and batch run time settings.
Contact sales@hockmeyer.com to schedule an appointment with our technical team to develop and validate your process with the HCPS.