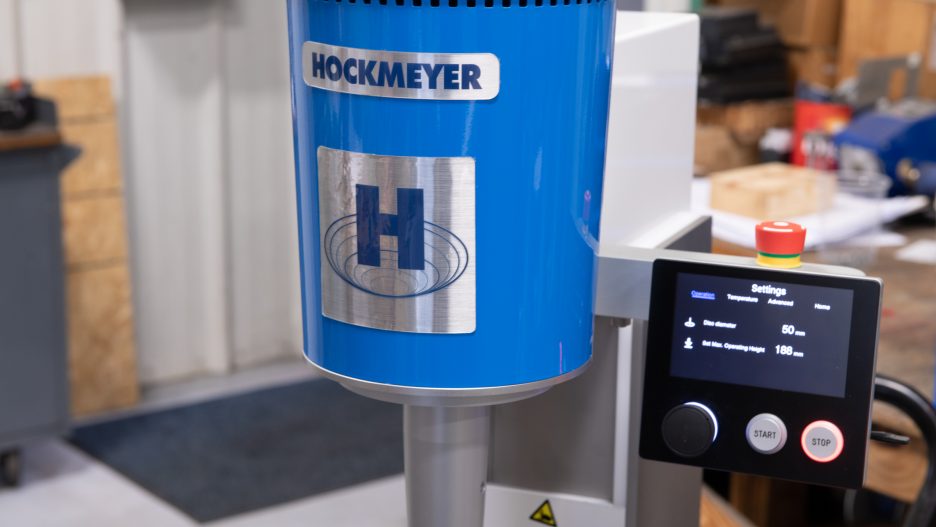 How to Reduce Particle Size; From Lab Bench to Factory Floor
From lab bench to factory floor, you can count on Hockmeyer to be your particle-size reduction partner
As demand and market needs change, so do processes, products, and the proper equipment needed to progress. Our Application Testing Laboratory is at the heart of what sets us apart in our industry. It is important to understand how equipment will perform with your unique products, but more importantly, it's important to understand how those machines will work once they reach your facility. For that reason, you can count on Hockmeyer to be with you every step of the way during your particle-size reduction development and manufacturing journey.
We understand how challenging it can be to choose a piece of equipment, factoring in:
Ability to meet/exceed your standards

Process time

Product loss

Cleanability

Ergonomics

Scale up
That's why each stage of your equipment needs is equally important, and so is making sure the equipment fits your needs, allowing your business to be lean throughout. At Hockmeyer, we do the legwork—removing our customer's uncertainty—in our free R&D testing facility.
We're sharing ways our products cover all the equipment needs of a complete particle reduction product cycle from our facility to yours; from concept development to full-size production.
Step 1: Product Development
This is where the magic of new beginnings happens. Where new products are created. And Hockmeyer equipment is there!
Product Development is done in small quantities for the following reasons:
Ease of testing

Less waste

Test multiplicity for verification of repeatability and scalability
Our DDLD (Direct Drive Laboratory Dispersers) Lab Series and our MicroMill—a multi-use machine capable of mixing, dispersing, and milling for formulating and making experimental batches— are paramount to this first step, and they set us apart from others in our industry. The MicroMill goes beyond traditional milling equipment because it is adaptable to multiple functions and processes and was designed for precise production scale-up. Scale-up is essential to this whole process. We see customers struggle with scale-up because oftentimes, the equipment they are scaling to is not the same type as the lab equipment. At Hockmeyer, we ensure that our lab equipment shares the same technologies and design principles as the production models.
Step 2: Pilot plant
Once the product development step is done, we move to pilot equipment. We use small batch equipment of all production models for testing and validating the scalability of formulas. By scaling up incrementally, the developers can see if the formula and the equipment can be trusted to perform in large quantities equally as in the lab scenario or if adjustments to the formula or process are necessarily based on quantities. What we look for is linear scalability.
Not only are we optimizing your process through specific machine configurations, suggested formulation adjustments, and optimum processing parameters, our machines are identical throughout all sizes and will scale all products from bench top up to full production units, elevating any unknown variables while putting a new product into production.
Step 3: Production Equipment
After formulas are tested for scale-up and repeatability using pilot-sized equipment, we move to production equipment. From the previous two steps, formulators and production staff gain the necessary knowledge and experience to confidently manufacture production batches in their newly purchased production units. The majority of customers set a baseline for all products in their current production process based on the testing done at Hockmeyer.
The truth is, at Hockmeyer, customers aren't just receiving machines. They are receiving equipment accompanied by support and expertise to help build the confidence and experience needed to maximize productivity and profits.
Interested to see how it could help meet your business goals? Click here to contact us today.