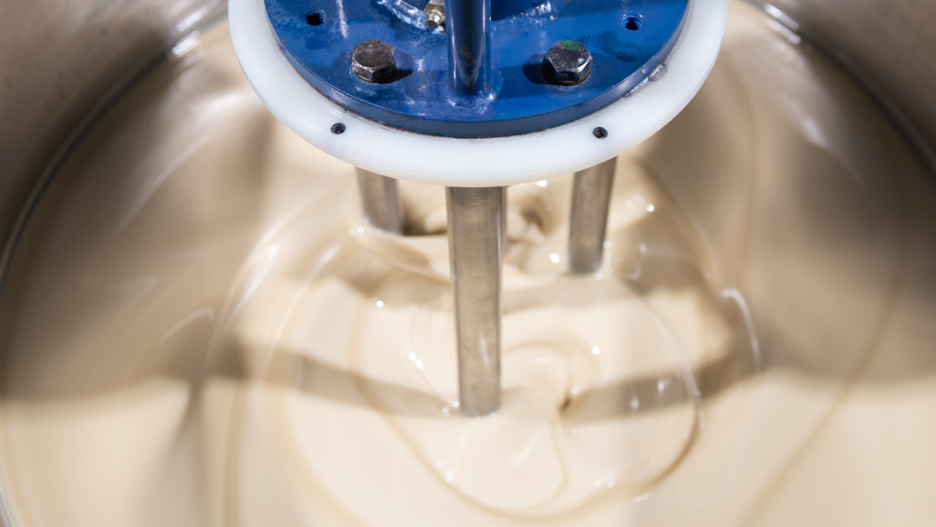 How to Get the Most Out of the Wet Milling Process
Industrial milling is one of the most commonly used techniques in the manufacturing industry and can be divided into two categories: wet milling and dry milling. Wet milling is the more complex of the two processes, thanks to the inclusion of liquid, however, that addition can improve product yield and functionality and allows for a greater level of control over the milling process. If you're looking to learn more, get started with wet milling, or are simply interested in better understanding and streamlining the process of wet milling for your business, you first need to understand exactly what makes this process a good option to meet your industrial milling needs.
What is wet milling, and how can it help you achieve the results you're looking for during the milling process?
Wet milling, also known as wet grinding, involves the use of mechanical energy to break down materials by suspending particles in a liquid slurry and then dispersing those particles through shearing or crushing. When the material is pumped through the mill, the components within the mill act on the solids in the mixture to tear them apart, further reducing them in size until they reach the desired particle size and proportions. Once the milling process is complete, these particles are ready for use, or can be dried and separated for incorporation into additional products.
If you're beginning the milling process with a goal of extremely small particles, wet milling is the best and most efficient way to get to your preferred particle size. Because this process has the power to reduce a product into finer particles, it allows for the production of a greater variety of byproducts. Plus, the wet milling process helps to maximize the yield of the mix's ingredients, allowing you to get more out of limited quantities of valuable materials, increasing the resulting product's functionality and also resulting in improved physical properties in the final product.
The key to getting more out of the wet milling process? Choose the right equipment for the job.
Selecting the industrial milling equipment that fits your exact requirements is the best way to set yourself up for success and maximize the results of the wet milling process. After all, if you're working with an older or smaller milling unit that no longer meets your needs, the time and labor required to work in batches can be problematic and lead to unnecessary waste of materials and time. While no single system can do it all, our line of innovative wet milling equipment will help you get the job done, and can even help you lower costs and improve efficiency.
Our offerings include our state-of-the-art immersion mills, like the HCPS Immersion Mill, which utilizes a separately driven sweep blade to ensure consistent product feed to the mill's aggressive media field and is the most versatile mill on the market today for high viscosity products. Other immersion mill offerings from Hockmeyer include the original HCP Immersion Mill, a Hockmeyer patented invention, which uses rapid recirculation and multiple impact points to produce 'Homogeneous Batch Development', achieving faster grinds and tighter particle distributions than other milling methods. Over the years, our team has continued to improve on this mill's innovative original design by adding more impact points, flow boosters, and other features. Or consider the HCPN Immersion Mill, a revolutionary machine on the cutting edge of nanoparticle production that clears the path to new product development and uses Hockmeyer's patented containment wall to ensure the retention of very small media.
Looking for something compact, yet ultra-efficient and versatile? Our NEXGEN™ Vacuum Recirculation Mill is the most versatile mill on the market and was designed with portability in mind. This mill produces rapid-flow milling under vacuum, a process designed to enhance efficiency and boost profits by reducing process times, increasing yields, and eliminating air entrapment in the feedstock. It eliminates foaming issues often cited as a problem in water-based dispersions. Or, if you're interested in a piece of equipment that can adapt to perform multiple functions and processes during product development and testing, the Hockmeyer Micro Mill was designed to go beyond traditional industrial milling equipment and allows for precise production scale-up and fast and reliable results. With multiple head attachments for a wide variety of processes and an optimized, user-friendly Control Center, this mill processes a wide variety of materials with quick change-overs.
Explore options to help you maximize the wet milling process with the help of the Hockmeyer team.
No matter what your unique needs are, our wide variety of solutions can help you achieve the results you're looking for. If you're interested in learning more about the wet milling solutions we offer here at Hockmeyer, we're ready to help and look forward to hearing from you. Contact us for more information about our products and how they can best serve you and your business needs. Our knowledgeable team is ready to assist you as you work to streamline your company's wet-milling procedures and will find the equipment that you need to maximize the process.