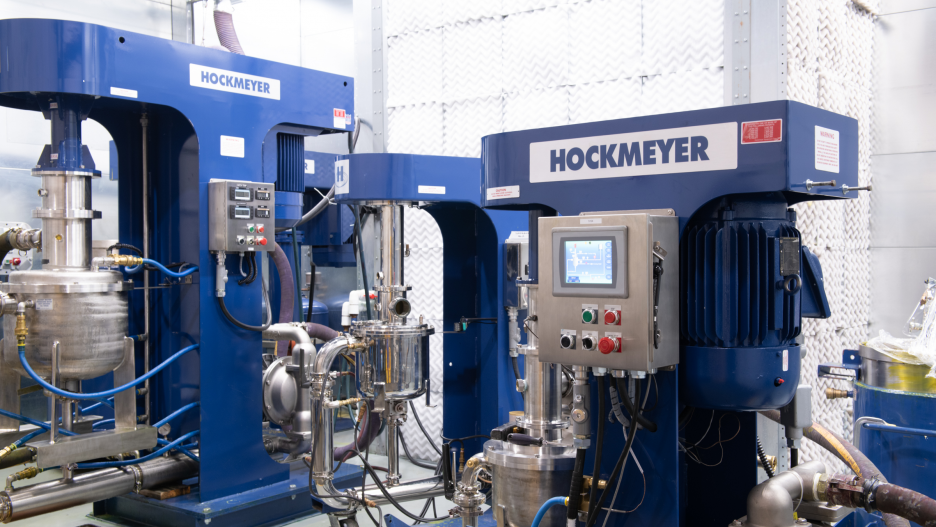 Eco-efficiency and Sustainability with Hockmeyer's Machines
For years, the manufacturing industry has been all about churning out products en masse. In recent years, however, the tide has changed. Now, there is more emphasis on eco-efficiency and sustainability.
The campaign to reduce carbon emissions and minimize the greenhouse effect has made sustainable production in manufacturing a vital issue. If a company creates products using equipment and processes that are particularly toxic and harmful, that company is likely to suffer reputational damage and potentially legal consequences.
Aside from these serious ramifications, many manufacturers are choosing sustainable and eco-efficient solutions because doing so helps streamline their operations and save money. Consequently, many manufacturing companies have now outlined goals and begin taking steps to reduce their environmental footprint. For example, IBM plans to conserve 3% of its annual energy consumption and reduce its carbon emissions by 40% by 2025.
Ultimately, the kind of machinery a company uses has a direct bearing on meeting its sustainability goals. That's why it's essential that manufacturers only work with machines that are eco-friendly and score highly in sustainability factors. But what are the core things you should look for when choosing production equipment to meet those standards, and how can Hockmeyer help?
The 3 Pillars of Sustainability
A machine that is eco-efficient and promotes sustainability checks three boxes: it uses less energy, produces less waste, and operates to higher safety standards.
Less energy
Manufacturers are amongst the biggest consumers of energy. There has been a push, both from governments and consumers, for manufacturing companies to adopt more energy-efficient practices in recent years.
Less energy use reduces costs and a company's environmental footprint. The first step to ensuring energy efficiency is to conduct a thorough energy audit of your manufacturing plant. Find out what consumes the most energy and map out strategies to reduce the consumption. In all cases, you'll notice that the caliber of equipment being used has a direct bearing on energy consumption.
The United States Federal Department of Energy (DOE) has establishments such as the Industrial Assessment Centers (IACs), aiming to help small-to-medium-sized manufacturers reduce their energy use.
Less waste
According to the Environmental Protection Agency (EPA), Americans produce more than 25 billion tons of trash each year. A significant chunk of this waste is from manufacturing companies. Thanks to an emphasis on eco-efficiency and sustainability, most manufacturing companies are now doing everything they can to reduce waste.
Manufacturers are increasingly leaning towards recyclable and reusable materials. For instance, materials like steel, aluminum, and copper are known to be reusable.
he EPA has created the ENERGY STAR Portfolio Manager, a free platform that companies can use to monitor their waste and make the right changes. Again, using machines that are proven to increase efficiency and reduce waste has a significant impact on the companies' overall environmental footprints.
Higher safety standards
Safety has become a top priority among manufacturing companies. That's why most companies have hired safety managers whose sole task is to ensure that the company complies with all safety regulations from the OSHA (Occupational Safety and Health Administration).
When purchasing machines, you must ensure they have the right safety ratings and then train your staff to use them properly. This will allow you to provide an environment free from safety and health hazards and monitor workflow to ensure safety at all levels.
It Starts With Your Machines
Google "the most eco-efficient and sustainable manufacturing companies," and you'll see names like Unilever, IKEA, Allergen, Panasonic, Seventh Generation, and IBM. Besides a vision to implement green manufacturing, the common theme that runs through these companies is using the right machinery.
According to a recent study by the Association for Packaging and Processing Technologies (PPMI) Business Intelligence, one out of every four CPGs interviewed were making purchases and modifications to their machines to meet their sustainability goals. Clearly, the caliber of equipment a business uses goes a long way to determine whether or not it meets its eco-efficiency and sustainability agenda.
The Hockmeyer Advantage
Beginning in the mid-1930s as a welding and repair shop in The Bronx, New York, Hockmeyer has grown in leaps and bounds to become a leading provider of wet grinding and dispersion process solutions.
Hockmeyer specializes in immersion mills, dispersers, mixers, and tank washers. In fact, our company is a pioneer in particle size reduction technology, and is responsible for many technological advances and innovations in the industry.
There are three aspects of our business operations that make Hockmeyer a favorite when it comes to eco-efficiency and sustainability agendas:
Customer Testing-Applications Lab
When choosing machinery for your factory, several factors come to play: process time, scale-up, clean-ability, product loss, ergonomics, and the ability to meet or exceed your standards. It isn't easy knowing if a machine will check all these boxes just by looking at it.
Hockmeyer makes the process seamless with our customer testing-applications laboratory. The lab has models of most items in the portfolio, and the initial testing is free. Testing covers milling, mixing and dispersion, process development, and tank washing.
What this means for you is that, while our products are far from the cheapest on the market, you'll receive something that will perfectly meet your needs for many years to come. We are proud to have clients whose machines are still going strong after 40+ years. With proper maintenance and care, your machine will pay for itself in the long run. Our attention to detail and the robustness of the equipment also means less materials and old machines being scrapped – more good news on the sustainability front.
Parts and Service
Hockmeyer has a dedicated Parts and Service department that curates the best parts for all our production machines. The department keeps parts in stock so that as soon as you need a part for your machine, we'll ship it to you. This ensures that even if your machine malfunctions, you can quickly repair it without wasting valuable working hours.
The result? Less downtime, meaning you are not wasting precious time and energy in your factory.
Highly Efficient
We are proud to say that our machines can accomplish comparable outcomes to other solutions on the market, but at a much faster rate. Thanks to their extraordinary efficiency, your company will end up using less energy and manpower, enjoying higher yields, and ultimately becoming more productive and efficient as well as more environmentally friendly.
Hockmeyer Machines
Let's take an in-depth look at two of Hockmeyer's machines and how they can help your business achieve its eco-efficiency and sustainability plans.
CMX-200 Tank Washing System
Every factory needs a steady supply of clean vessels for effective work. Hockmeyer's CMX-200 tank washing system is a robust cleaning system that effectively washes portable vessels, totes, and drums. Made up of durable steel, the tank provides fast cleaning with excellent results. It improves efficiency in the cleaning process with fast and thorough results; it increases solvent utilization by up to 400%, reducing waste in production.
Regarding eco-efficiency, the Hockmeyer Tank Washing System helps factories to minimize their environmental impact because it cleans while fully enclosed, lessening the release of Volatile Organic Compounds (VOCs) into the atmosphere.
What's more, it's an automatic cleaning system which drastically limits the exposure of workers to hazardous chemicals. It also reduces solvent fumes' exposure ensuring there's clean air in the factory environment. This is good news if operator safety tops your priority list (as it should) and will help you maintain your factory safety record.
NEXGEN™ Vacuum Recirculation Milling Technology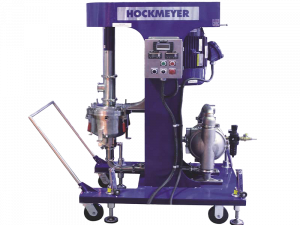 For decades, Hockmeyer has been a leader and pioneer in milling technology. The NEXGEN™ Vacuum Recirculation Milling Technology represents the latest and best developments in the particle size reduction industry.
NEXGEN™ wet milling technology reduces processing time, leading to faster production and overall energy savings. It also increases yields and maximizes product recovery, meaning less waste.
Its closed system reduces fumes on the factory floor, which is good news for the environment and also far healthier and safer for your staff. Similarly, its multiple safety features help maintain operator safety.
The digital controls system offers multiple data gathering features. These allow you to evaluate performance at every stage and make any necessary adjustments to increase efficiency. That's because we understand that eco-efficiency and sustainability are ongoing processes that require continuous adjustments and improvements.
This is a machine built to be eco-efficient and to help you achieve your sustainability goals.
Go Green
Green manufacturing relies on two principles: using renewable and recyclable materials for your production, and making sure that the machines in your production process are as efficient and long-lasting as possible. Safer machines that produce less waste and use less energy ensure that your production process is environmentally friendly and reduces your company's eco footprint.
Buying a production machine is a massive decision. Machines are cost-intensive investments and last for years. Don't be swayed by the false economy of other brands. Hockmeyer machines are a long term investment. They are durable, cost-cutting, and above all, they can help you meet your company's eco-efficiency and sustainability goals.