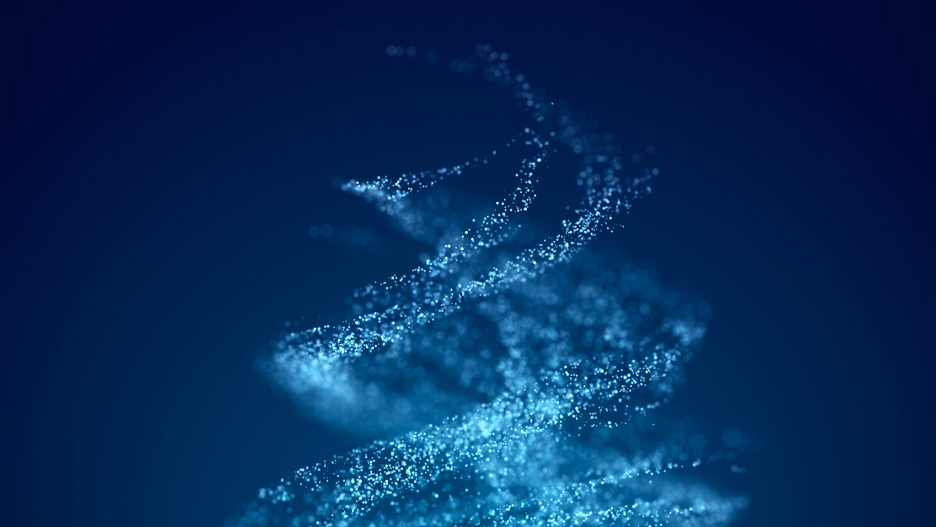 3 Ways a Recirculating Vacuum Mill Can Improve Your Process
Rapid-flow vacuum milling is designed to enhance efficiency and boost profits by reducing process times, increasing yields, and eliminating air entrapment. It facilitates faster, purer particle size reduction and deagglomeration without the hassle of air bubbles in the feedstock.
Below, we've outlined the benefits of recirculating vacuum mills in general, and the Hockmeyer NEXGEN™ Vacuum Recirculation Mill in particular, to give you a better idea of the improvements this state-of-the-art technology can bring to your process.
1) Vacuum Milling Will Help You Achieve Faster Processing Times
Does it make a significant difference if the feedstock is vacuumed into the mill rather than pumped in? Yes! Since a pump simply pushes the pre-mix (and whatever air is contained within it) through the media field, the air remains in the mix and inhibits effective particle dispersion as it acts as a cushion between the media and the particles.
By contrast, when a liquid containing air bubbles is pulled through a vacuum, the bubbles will rise to the surface faster than they would under atmospheric conditions and will expand and push apart the solids of the mix. The air then separates from the solids and begins to accumulate in the mill's upper chamber. Once enough air accumulates, it is purged intermittently by the mill, returning to the supply tank and quickly rising to the top, where it is released. Thanks to this process, the air trapped inside agglomerates is removed efficiently, allowing for faster wetting with liquids and resins.
2) Recirculating Vacuum Mills Can Be Less Expensive to Operate Than Pressure Mills
One way that vacuum mills can save on your operating costs, in the long run, is because they use lower-cost commercial seals that last longer than pressure seals. This is possible because the feedstock and media within the mill are constantly vacuumed away from the seal, which minimizes contamination wear and mitigates the risk of external leakage common to pressure mills.
Additionally, since vacuum recirculation mills are more energy-efficient thanks to feedstock replacing the air that would otherwise absorb energy, fewer KWH are needed to reach standard as compared to a pressure mill. Approximately 50% less media is needed to match or exceed the degree of dispersion compared to a pressure mill.
3) Truly Continuous Recirculation Can Help You Achieve the Results You Need
Of the very few dispersion processes that are capable of being truly continuous, there is often a sacrifice in extracting the best possible results from the feedstock. A continuous recirculation through a closed-loop from feed tank to mill can improve the process, as multiple passes reduce particle distribution bands and continue to reduce them up to the limitations of the media size and density.
This is possible with a vacuum recirculation mill like the Hockmeyer NEXGEN™ Vacuum Recirculation Mill. Thanks to this machine's high screen surface area to media ratio, and the wide range of screen sizes available, this Hockmeyer innovation provides greater media field throughput than any mill on the market.
The Hockmeyer Innovation That Will Help You Achieve the Results You're Looking For.
The Hockmeyer NEXGEN™ Vacuum Recirculation Mill is the state-of-the-art option for particle size reduction. It has nanoparticle milling capability and proven excellence in processing printing inks, conductive inks, agrochemicals, pharmaceuticals, electronics, and energy components to nanoparticle sizes. In addition to its cutting-edge technology created to enhance efficiency, increase yields, and eliminate air entrapment, the benefits that come with this machine are numerous. This machine's fast production and easy cleaning make more batch turnovers possible, leading to increased yield and profit for you.
This mill is also designed with portability in mind and can work even in tight-fitting spaces. It can hook up to any tank, whether portable or permanent, allowing you to customize it to fit in exactly where you need it most. Finally, the NEXGEN™ Vacuum Recirculation Mill features an ergonomic design and comes with automated digital controls, allowing for remote monitoring and controlling of the mill and formula management, as well as multiple standard safety features. These features make the mill a great choice not just for the profitability of your business, but also for the safety of your team members.
Interested in learning more? Contact us for more information about our NEXGEN™ Vacuum Recirculation Mill and how it can best serve you. Our team is ready to help.