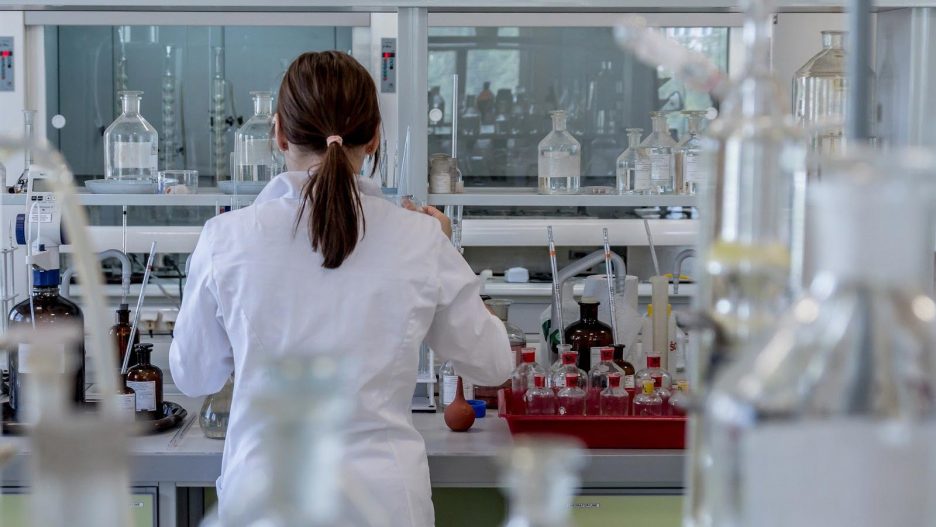 From Lab to Production: Tips for Scaling Up Mixing, Dispersion & Milling Processes
If you want to be competitive in this aggressive business world, you will need to be innovative. As customers' tastes and industry standards evolve, your products must evolve, too.
There are numerous product development phases and every company does things slightly differently. Type "product development stages" into Google, and you'll get articles listing various stages that products go through before hitting the market.
Some list five stages, while others swear by seven, ten, or even more different product development stages. However, a similar thread runs through each of the product development concepts. The basic stages are:
Ideation: This stage involves gathering ideas for new products or improving old models. Ideas could come from anyone in your supply chain, including employees, distributors, and consumers. Use the SCAMPER model to create a consistent pool of ideas.
Screening: This is the filtering stage that allows you to find out which ideas are most viable.
Research and Concept Development: Concept development is about fine-tuning an idea. The company conducts research to find out what consumers really want.
Testing: At this stage, the idea is assessed and evaluated in real-world settings. Testing allows you to know what tweaks and changes need to be made. This is where a prototype is developed.
1st Production and Commercialization: This is the last stage where the template developed in the lab is validated, produced, and scaled to commercial quantities.
The Mixing, Milling, and Dispersion Industry
Mixing, milling, and dispersion are crucial processes to many industries such as paints, printing inks, adhesives, coatings, construction materials, battery manufacturing, cosmetics, and food production. As long as raw materials must be formulated into a finished product, special equipment for mixing, milling and dispersion come in handy. From tanks to discharge presses, agitators, mixers, dispersers, and mills have evolved over the years. These high-tech machines have been adapted to be more effective, more efficient, and safer, as well as to handle a wide variety of raw materials such as highly viscous and abrasive ingredients.
However, selecting the right machine for a specific application can be a very tricky task. In mixing and grinding materials, even the slightest change can alter the end product. For example, many formulations are sensitive to small changes in temperature. That's why some mixers and most mills are typically fitted with temperature gauges.
While industries generally follow all the phases of product development listed above, lab testing, especially for industries that formulate delicate chemical mixtures, is important. Let's do a deep dive into why it is important to test products in a lab setting before moving onto production.
Why Product Testing in a Lab Setting is Important
Testing includes performance and functionality testing, durability testing, reliability testing, safety testing, prototype testing, validation, and scale-up.
Functionality
Manufacturers design products to meet the needs of clients. In other words, a product must serve a specific role or function. Testing in a lab helps you ensure that the device being manufactured is fit-for-purpose.
Fine-tuning
Product development requires patience and a lot of fine-tuning. No idea, no matter how ingenious it sounds, can move from the ideation stage to the rollout stage in a short time.
A robust product goes through several stages of fine-tuning, where you spot errors and work to correct them. In a lab, you can discover problems with your prototype and tweak it until it meets your demands.
Standards
Working on your product in a lab is all about developing an excellent product that meets industry standards. In the lab, you gather and analyze data on the performance, capacity, and limitations of your product. You then have the opportunity to adjust your product to meet those high standards.
Always Use Identical Raw Materials and Ratios
Use the same raw materials for the production phase as you used during the lab testing phase. As mentioned earlier, the slightest changes can give you varying results.
Make sure you always use identical raw materials. That way, you can ensure the same quality and standards throughout the entire process. Also, make sure that you use te exact amount of ratios during testing as production.
Use the Same Kind of Machinery
First, ensure that you use the same equipment for both lab testing and production. Some companies get perfect test results during lab testing, only to realize that production in large quantities is a different ball game altogether.
There's often a disconnect when you test your product at one facility and produce it at another facility. If the resources, personnel, and mindset are different, you are likely to get varying results. When you are producing at scale, that can be a significant problem.
Imagine you are developing a formula to achieve a very special finish. In the lab, you get the results you were looking for. But once you start production, you change to a different mixer. This change of equipment, even if it might be an "upgrade", will yield different results and will cause you to run into trouble.
In addition, it is ideal if the same personnel who handled lab testing also be involved in the initial production process. They should at least train your production workers on the proper processes.
Everything you learned during lab testing will be for nothing if you do not carry it through to the production stage.
Utilizing Hockmeyer Machines in Your Lab Testing
Hockmeyer's mixing, dispersion, and milling equipment have been industry leaders for over 80 years. Our skilled team customizes machines to suit your exact needs from the lab and through the final production phase.
Hockmeyer offers equipment that translates seamlessly from lab to factory. All of our machines (with the exception of CMX) can be purchased in three distinct forms:
Lab model
Pilot model
Production model
This ensures uniformity and consistency across the different phases of the product development, testing, validation and commercialization process.
If you'd like to learn more about how the right machinery and technology can help you through development, pilot and commercialization, drop our friendly team a line.