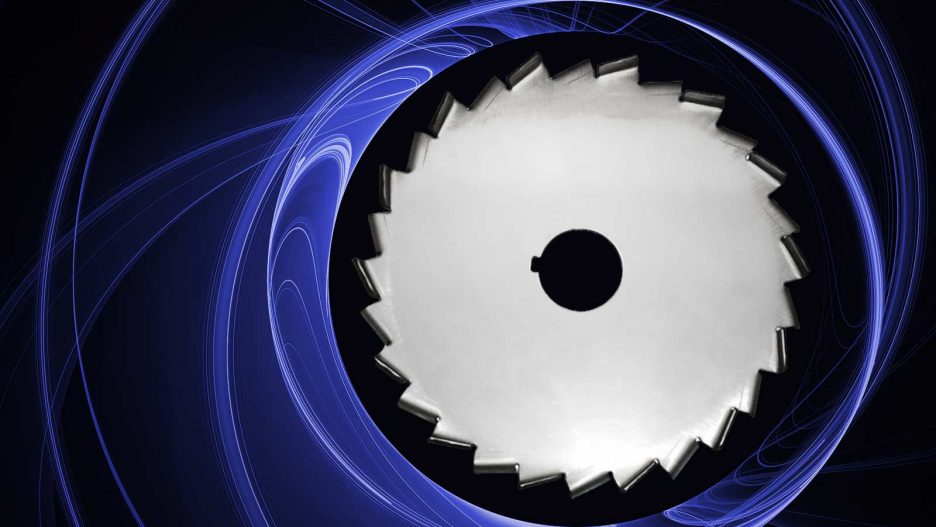 Getting the Most Out of Your High Shear Mixer Blade
As experts in high shear mixing and dispersion, we know that finding the perfect blade to match your high shear mixer is essential to success. Plus, it's a well-known fact that blade wear has always been a factor in producing a cost-effective, quality product. To combat these challenges, the unique high shear mixer blades we offer have been optimized to strengthen disperser performance.
Why Is Blade Choice Essential for Successful High Shear Mixing?
Here at Hockmeyer, we offer varying levels of high shear mixers and dispersers, which are a popular choice for businesses requiring solid-liquid production mixers or laboratory mixers and employ a "flow-driven" process to achieve results.
High shear mixing and dispersing takes a toll on traditional blades, and the cost of ineffective blades can add up much more quickly than anticipated. Using worn-down blades can result in hours of lost production time and an increase in the usage and waste of raw material. Our experience indicates the average disperser blade becomes inefficient when the blade's teeth have worn by approximately 50%. To offer our customers a solution to these challenges, we've developed a variety of blades, outlined below.
The Hockmeyer D-blade: An Innovative Answer to the Challenges of High Shear Mixing
One solution from our selection of products is the D-blade, also known as the ring blade. This patented Hockmeyer innovation is a powerful tool for optimizing disperser performance. The double-cutting combination of the blade's teeth and outer blades (or rings) allows it to handle the toughest pigment agglomerates and rapidly dissolve resins, gums, and similar challenging materials.
It even works effectively within a liquid/liquid system, creating a film-splitting venturi effect. Much of the ring blade's work is done hydraulically as centrifugal force drives the product between the contoured rings. This creates velocity differentials and a high-pressure zone within the rings. As the product is discharged into the low-pressure area outside the rings, a venturi effect is created, splitting and tearing the fluid as it is discharged.
As a result of its distinctive design, the D-blade consumes more power than the saw tooth blade and performs more like a rotor-stator. It's important to keep in mind that while additional heat is created as a byproduct of the higher shear, the high shear level eliminates (or greatly reduces) any subsequent milling that may have previously been required.
Other High Shear Mixer Blades Available From Hockmeyer
Our F-blade, a saw tooth blade,d is another of the most popular all-around tools for use with all high-speed dispersers. The rectangular teeth are uniform in size and height and perform two functions: pumping and/or mass flow, and cutting, reducing heavy agglomerates in size. Shear is generated almost instantly with this style of blade.
This blade is interchangeable with all other manufacturers' standard high shear blades and, in fact, will last much longer, producing more shear and pumping action than competitors' blades. This competitive edge comes from our F-blade's design, which results in more surface area on the teeth and its material because it is made of heavy-gauge 304 stainless steel for longer life and better dispersion.
Another option is our G-blade, which is best used for high-speed blending and agitation where a medium amount of shear is required. It's incredibly useful for heavy-bodied systems and/or thixotropic systems that are heat-sensitive yet may require more shear than can be obtained from standard paddle blade agitation.
Made from a different material than the rest of the Hockmeyer blades, our Poly Blade is another unique option for dispersion and features heavier construction than other plastic blades. These blades have individually milled teeth, which yield significantly more working surface than comparable blades from other manufacturers. That additional surface area provides better pumping capacity, more shear, and faster dispersion. In fact, customers note that certain dispersion times can be reduced by as much as 60% with the help of a Hockmeyer Poly Blade. One customer has even reported a reduced mix time from 15 or 20 minutes down to 5 minutes after all raw materials have been added.
One final option from the selection of Hockmeyer blades is the E-blade, a "cutter" blade best used for high viscosities and/or solids loading. This is because this blade's teeth are fewer and larger than those in a conventional saw tooth blade, but they still provide comparable shear or laminar flow. The E-blade's teeth vary in height and are set at different angles, with intermediate teeth that are set and directed to assist flow feeding.
Find the High Shear Blade That Will Best Fit Your Needs With the Help of the Hockmeyer Team
No matter what your high shear mixing needs are, our selection of innovative blades has the power to help you improve the quality of your mixes. Ready to learn more, or looking for advice? Our team is here to help.