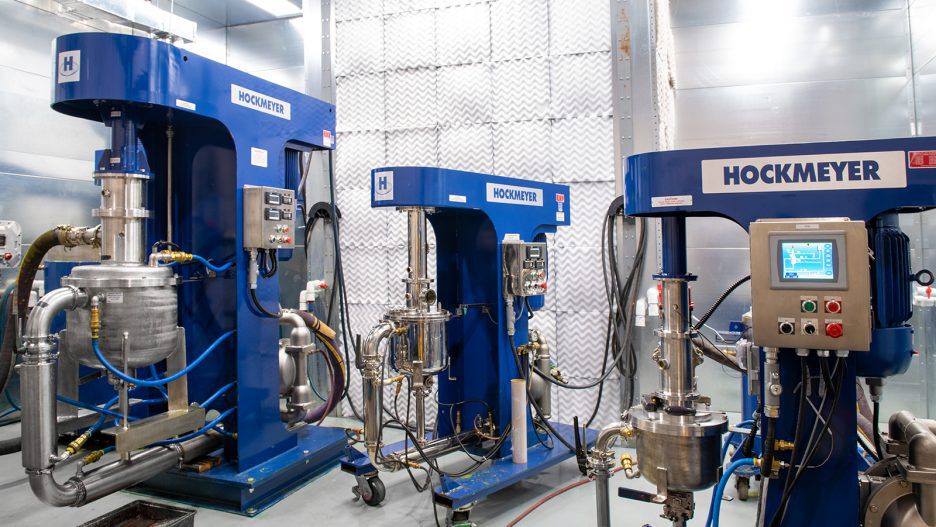 How to Extend Your Equipment Lifespan with Timely Maintenance + More
Your equipment is arguably one of your most important business assets, and you simply cannot operate your business without it. No matter how strong or well made your equipment might be, it will experience wear and tear from regular use and occasional breakdowns—that's a fact.
You can extend your equipment's lifespan through timely preventive maintenance instead of leaving it neglected and more likely to suffer from premature wear and tear and costly total breakdowns, both of which can cause you time and money. Also, making sure your team is properly trained and backed by a dedicated customer service team who can help you along the way are all ways we are helping to increase the lifespan of your equipment. Scroll to read more.
Here are ways to increase the lifespan of your equipment
Proper Employee Training
One way to prevent premature wear and tear or unforeseen equipment issues is by making sure your employees have both proper and current training on how to operate your equipment from installation through maintenance and due to any equipment upgrades and/or changes. Training not only helps alleviate any user ignorance regarding the operation of your equipment (which can cause breakdowns), but it also decreases the incidence of employee injury (and the associated worker's compensation costs and downtime) and increases the productivity rate from proficient equipment operation.
Here at Hockmeyer, we provide the necessary training on how to operate your equipment up front as well as continuing training, constant customer service contact from our team, articles about your equipment and processes, and instruction on how your equipment can enhance your profitability and processes throughout the lifespan of that equipment.
Why are we so dedicated to proper employee training? At Hockmeyer, we have found that the machine parts that most often need repair are due to user error. Here's a list of common repairs that can be avoided with proper operator training:
Accidental bending of the mixing shaft during batch production or while moving a mixing vessel
Overtightening of belts
Failed bearings due to too much load, causing them to get too hot
In addition, sometimes the issues that arise may not be a maintenance or equipment issue. A customer may experience a process issue—media too large/small or not enough/too much liquid in the batch, for example. Our team and your team need to be integrated to solve these sometimes complex issues in the shortest amount of downtime.
Keep Preventive + Predictive Maintenance Schedules
"Equipment Maintenance" might seem like one more thing to add to your already lengthy to-do list, and it does involve a cost to your bottom line, but it's well worth taking the time and spending the money to make sure preventive maintenance is performed on all your equipment. Here are some important reasons why you want to ensure your equipment preventive maintenance schedule is followed:
Reduces increased repair costs that can occur due to irregularly maintained and/or neglected equipment.
Decreases the need to replace equipment that hasn't been well-maintained, saving a substantial amount of hard-earned money.
Shortens equipment and production downtime due to unexpected breakdowns, which can cost you valuable revenue.
Allows you to be proactive by scheduling maintenance at opportune times.
Helps keep your workforce safe (and decreases worker's compensation costs) since neglected equipment can also be dangerous.
Our equipment comes with proven maintenance schedules based on machine type, hours, application, and environment, making it easier to check "Equipment Maintenance" off that to-do list. Here's a list of common maintenance repairs that you can anticipate to save time and money and increase the lifespan of your equipment.
For older models, the hoist will, at some point, develop an oil leak due to use. If you can anticipate this, sometimes it can be as simple as adjusting the packing gland to stop the leak, while other times, the hoist packing may need to be replaced.
Newer models use a high-pressure lift with a Hydraulic Power unit. They rarely develop a leak but may need service on the Hydraulic power unit.
The blades wear and lose efficiency due to use over time. Note: You should not sharpen your blades.
For our mills, the main wear parts are the pegs, wear sleeves, bushings, screens, and counter peg inserts.
Invest in the Right Parts
When a part replacement is needed, you want to be very selective about which part you choose for that replacement. Choosing the wrong part can lead to issues from temporary breakdowns to full system failures, causing you lost time and money.
Click here to read more about our parts department
If you use Hockmeyer equipment, we know it inside and out, which means we are uniquely qualified to provide the right parts to help you maintain your equipment properly and efficiently. We use OEM replacement parts for a seamless fit, performance assurance, and warranty, and we keep a wide variety of replacement parts in stock to make any downtime due to needed maintenance as brief as possible. And remember, using the correct parts can save you money in unnecessary downtime, additional parts, and total equipment replacement down the road.
Top-Notch Equipment Customer Service Team
We cater to each customer's needs. Indeed, we have standard parts, but every customer's product is different and may cause different wear and maintenance issues. It's part of the reason we're so integrated with our customers and involved in the process from top-to-bottom.
That said, keeping to a regular maintenance schedule and using the right replacement parts when needed provides the confidence that comes from knowing you have our top-notch customer service team on your team, which offers a much-needed peace of mind—an invaluable asset in all your business processes and procedures.
Anytime a customer has any issues with their mixer or mill, they know they can call or email us with the model and serial number, and we will find a solution for them. The truth is that different products wear parts at a different rate based on how you operate the machine and the type/condition of media you use. Once we know what you are making, we will help you understand how your machine will wear and how to slow that wear.
Click here to read more about our customer service team
Our dedicated service team is continually expanding their working knowledge of not only our products and solutions but of how we can best serve our clients' unique needs—especially where equipment maintenance is concerned.
Have questions about how Hockmeyer can serve all of your equipment needs from purchase to maintenance? Contact us today, and our team will gladly and efficiently help you take care of any equipment-related tasks on your to-do list.