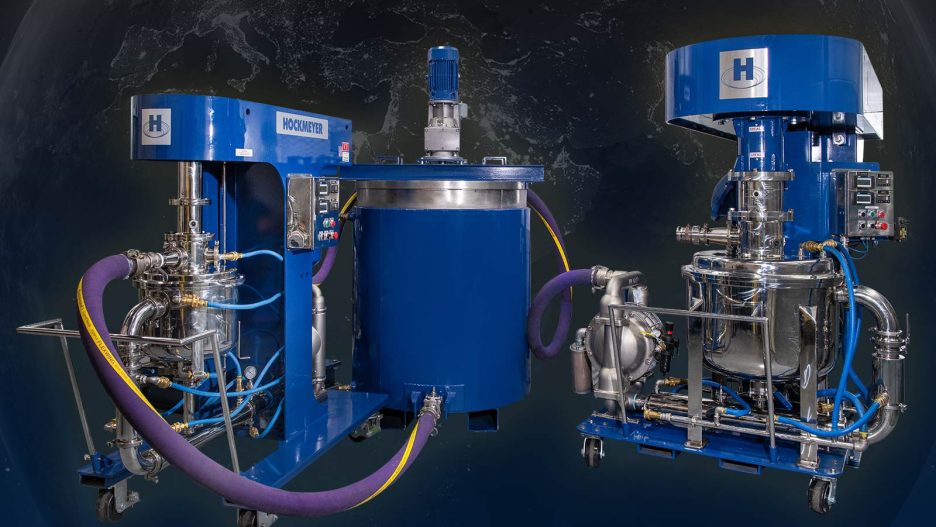 GREEN ALERT: Achieving Sustainability Goals in the Milling Process
Today, sustainability is top of mind for many business owners, and those in the manufacturing and milling industries are no exception. So how can you ensure that your business is running efficiently and sustainably? By choosing the right milling equipment for your business, you can achieve your goal of making your milling processes as sustainable as they can be.
Why Is Sustainability in Milling Important?
For several years the world's attention has been focused on reducing carbon emissions and minimizing the release of greenhouse gasses, and this focus has made sustainable production in manufacturing an incredibly important issue. If a company creates products using equipment and manufacturing processes that are potentially harmful to the environment, then that company may suffer reputational damage and even legal consequences, in addition to the negative impact these practices have on our planet. Aside from these serious ramifications, many manufacturers are now doing everything they can to reduce waste and are choosing eco-friendly, sustainable solutions because those decisions help streamline their company's operations and save money in the long run.
How the NEXGEN™ Immersion Mill Will Help You Reach Your Sustainability Goals While Dramatically Reducing Milling Times
Hockmeyer has been a leader in milling technology for decades, and the NEXGEN™ Immersion Mill, otherwise known as NEXGEN™ Vacuum Recirculation Mill, represents the latest and greatest developments in the particle size reduction industry. This machine is eco-efficient and promotes sustainability by fulfilling three essential requirements: it uses less energy, produces less waste, and operates to higher safety standards.
The NEXGEN™ Vacuum Recirculation Mill is compact yet ultra-efficient and versatile, and its cutting-edge technology was created to enhance efficiency through maximum impact points and the elimination of air entrapment. Its fast production times make more frequent batch turnovers possible, resulting in increased profit for your business.
In fact, it can even provide reductions in milling time of up to 80% vs. traditional milling methods, which lowers your company's overhead, is better for the environment, and helps you mitigate rising energy costs. The old standard of energy consumed per unit of output has been turned upside down, enabling dispersions to reach standard completion parameters by eliminating wasted energy. This wasted energy is directly attributable to that energy consumed within a typical mill as it consumes substantial power because of its modus operandi, that is, the pressure pushing back against forces being applied not only to the media but significantly to the entrapped air as well. The pressure is eliminated, replaced by vacuum, throughput is increased, and the cost of powering the machine is reduced dramatically.
The NEXGEN™ mill also extends the life of your milling media or media beads. These beads tend to lose their effectiveness over time because as they are used, they are worn down, lose their spherical shape, and need to be replaced. By lowering production times, media is worn down more slowly, and the media beads can be used a greater number of times. This means that you aren't just saving money and increasing the efficiency and profitability of your business, but you're also more sustainable, creating less waste. This machine is built to be eco-efficient and help you achieve your sustainability goals.
Finally, this mill comes with a variety of standard safety features, which also make the NEXGEN™ a great choice not just for the sustainability and profitability of your business but also for the safety of your team members. It features an ergonomic design and a closed system with automated digital controls that allow for remote monitoring. This leads to reduced fumes on the factory floor, which is good news for the environment and also far healthier and safer for your staff.
Learn More About Sustainable Milling Solutions From Hockmeyer
When choosing machinery for your factory, several factors include processing time, scale-up, clean-ability, product loss, ergonomics, and the ability to meet (or exceed) your ideal product standards. A new piece of equipment should fit into your current process seamlessly or, ideally, could remove unnecessary steps to help create a cleaner milling process. While it isn't easy knowing if a machine will check all these boxes just by looking at them, we make the process seamless with our customer testing-applications laboratory. The lab has models of most items in the Hockmeyer portfolio, and the initial testing, which covers milling, mixing and dispersion, process development, and tank washing, is free!
What does that mean for you? While our products may not be the most inexpensive on the market, when you purchase a piece of equipment from Hockmeyer, you receive something that will fulfill your need for years to come. With proper maintenance and care, your machine will pay for itself over time, and our attention to detail with our equipment also means that fewer machines are scrapped and fewer materials are being wasted, which is great news on the sustainability front.
Ready to learn more? Contact us today and find out how Hockmeyer technology can make a difference for your company's sustainability goals and your bottom line. Our expert service and sales teams are ready and willing to assist you.