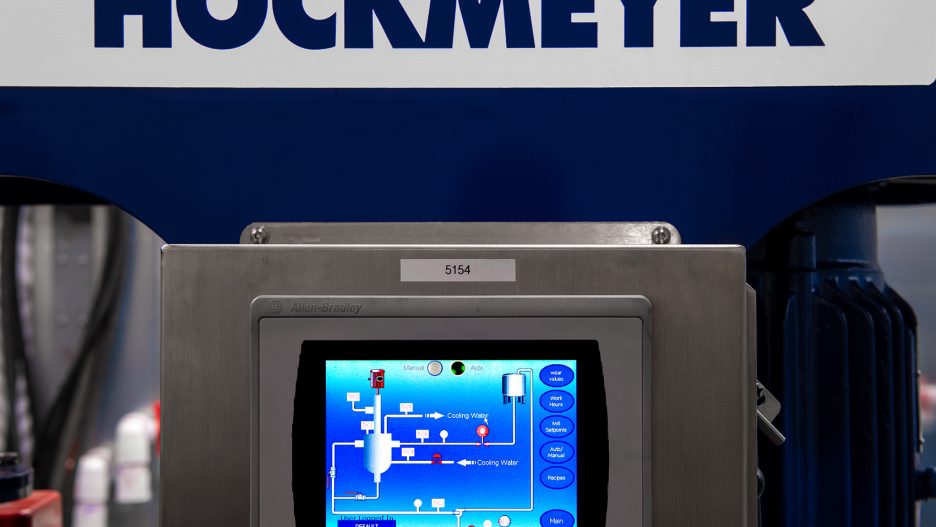 Wet Milling in a Connected Factory Ecosystem
A connected factory ecosystem can make a monumental positive impact on the efficiency and consistency of an industrial milling operation, and manufacturers have a variety of options available in this arena. We've taken a look at the difference these systems can make for your business to help you weigh your options and find a factory ecosystem that best fits your needs.
How Can a Completely Connected Factory Ecosystem Make a Difference?
Whether you're working with immersion milling, recirculation milling, or a different area altogether, a connected factory ecosystem can solve a whole host of problems for manufacturers. At a basic level, implementing a connected ecosystem will allow for the recording of valuable data that can help companies reach a variety of goals, whether they need to meet specifications for any certifications required for their products, or they simply want to keep a closer eye on the performance of their machines. Additionally, recording data in this way helps companies ensure the desired level of consistency in different batches of product if they are using specific formulas or recipes.
Having a backlog of data can also be invaluable when problems inevitably arise with your milling project along the way, allowing your team to access that recorded data to identify and resolve issues. For example, if a machine operator walks away at 6:00 and returns at 6:30 to a machine that has shut down, you will be able to access the recorded data to see that the mill shut down at around 6:20, right at the same time the machine's temperature spiked. With this valuable information, you can identify and solve problems as they arise.
Connected factory ecosystems can also improve efficiency by automating some (or all) of the manufacturing process. Automating even part of the milling process on the manufacturing floor can mitigate the risk for human error when working with batches of product, and when recipes are followed flawlessly, the consistency of each batch can be improved.
PLCs: A Vital Component of Factory Ecosystems
So, what steps are required to begin collecting this valuable data and start the automation process? To get each customer started, our team provides a PLC (Programmable Logic Controller), which connects with our machines and will allow you to gather all the information you need. PLCs act at the physical interface between machines on the manufacturing floor and your computer system, and they can be customized to meet your needs. Thanks to the versatility of PLCs, our team can provide data acquisition on many of our models, allowing you and your team to access machine and batch data in real time.
When automation is the goal, PLCs can facilitate communication and monitoring of machines on the factory floor, and they can even control automated processes, including powder and liquid feeds, machine functions, and robotic devices. When full automation of the milling process is not required, partial automation can make a world of difference. For example, inputting simple recipes into your factory ecosystem can help improve your operator efficiency and accuracy. After recipes have been entered into your PLC system, they can instruct operators when to start a mix, what amount of different elements should be added to each batch, and more. Whether partial automation or simple data collection is your goal, PLCs play a vital part in ensuring optimal timing for each mix and reducing the risk of error, and our team can help you achieve the connected ecosystem you're looking for.
Are There Any Challenges That Need to Be Considered When Implementing a Connected Factory Ecosystem?
When implementing automation or a new data collection system in the industrial milling industry, challenges are always a factor. Most importantly, creating a system that works safely and efficiently can be difficult thanks to the natural state of industrial environments. When team members are working with ink, paint, or other potentially messy materials, keeping all of the different elements of a factory ecosystem clean and operational can be a frustrating task, if they aren't well-thought-out beforehand. Therefore, when creating data collection systems, it's essential to consider the level of automation already present in each individual piece of equipment to ensure seamless integration and user friendly-ness.
Create a Completely Connected Ecosystem to Meet Your Needs With the Help of the Hockmeyer Team
When it comes to creating a factory ecosystem tailored to meet your exact needs and predicting any challenges that may come your way, guidance from a helpful, friendly team goes a long way. No matter what your questions or needs may be, each Hockmeyer customer is treated with care and given customized service by our team of professionals. Get started and learn more today by filling out our contact form or giving us a call at 1 (800) 906-7278. We'd be happy to hear from you!