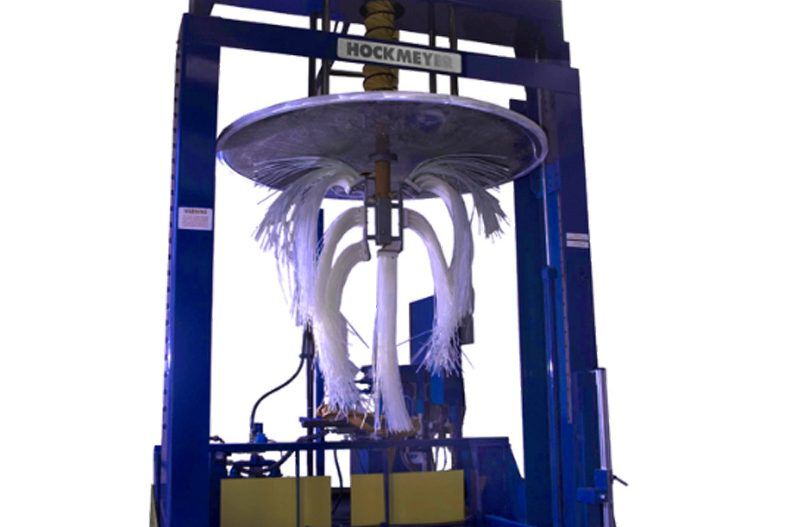 The Merits of Safe and Efficient Cleaning of Process Vessels In a Manufacturing Setting
Like with any other piece of manufacturing equipment, regular maintenance and cleaning are important for your vessels. Residual material left on a vessel surface, whether seen or unseen, may contain colorants or additives that cause cross-contamination and can alter the physical properties of the next batch processed in that vessel.
Here are two examples that showcase why vessel cleaning is crucial:
An unseen amount of red ink left in a crevice can leach into a batch of white, turning it into a pastel pink.
An additive like silicone, which is typically clear with no color—making it hard to be seen—can cause the properties of film formers in paint, ink, and other industrial-type coatings to have uneven surfaces and incompatibility with re-coats.
Our Focus on Safety + Efficiency
You want to make sure you are getting the most out of your cleaning process, but safety can also be an issue in a manufacturing setting. We took this to heart when we designed the Hockmeyer CMX-200 Vessel Washer. It efficiently cleans almost any size of drum, tank, or tote, improves both productivity and profitability as well as safety when compared to its competitors. Let's highlight just a few of the features and benefits of this vessel washer:
Positive environmental impact: Offers a safe control system for XP environments. It also cleans while fully enclosed, which limits the release of unnecessary VOCs into the atmosphere.
Solvent and fume control: Uses considerably less solvent than high-pressure spray nozzles and manual cleaning.
Automated closed system cleaning: Makes manual cleaning a thing of the past. During this closed system cleaning, solvent vapors and the handling of hazardous materials are controlled. Here's why this is important: When operators manually clean a vessel, the operator is in constant contact with the cleaning solvent that is being used. Volatile solvents create hazards that expose the operator to the reliance of their PPE. Although the PPE is designed to keep operators safe, manual cleaning still creates hazards that can be greatly minimized by the use of automated cleaning.
Faster cleaning over manual cleaning: Replaces a long, arduous manually-performed process that can delay the start of new batches, costing both lost production hours and potential profits.
Client customization: Offers different brushes and larger lids for bigger tanks as well as different drain configurations, allowing customers to clean vessels without a bottom drain valve by sucking the solvent up through the shaft and back into the decanting tank. Units can also be manufactured in different sizes or for different building requirements.
Two other features that make the CMX-200 stand out from its competitors are its spray nozzle and rotating brushes. Here's how they are different from what others are offering:
The spray nozzle and rotating brushes effectively clean vessels through mechanical scrubbing and soaking, using less solvent than high-pressure spray nozzles and manual cleaning.
These rotating brushes are made out of special grade material that rotates at a speed of approximately 2300 FPM, allowing the brushes to cut through the top layer of any dried coating so the solvent or water can attack the uncured residue for easy cleaning and removal.
In contrast, most of our competitors use a high-pressure nozzle without brushes, which is adequate for products that do not dry/cure or for vessels that are still wet at the time of wash. However, with materials like latex paint, once the material is dried on the vessel, high-pressure water has a difficult time removing the film.
Facing Cleaning Challenges Head-On
In our industry, we face some tough washing challenges, and just like safety, efficiency is the name of the game. With the CMX-200, we've specifically addressed two materials that can be problematic: silicone adhesive and caulk.
Silicone adhesive: Hockmeyer designed a custom stiff brush that penetrates the cured surface of the adhesive, allowing the solvent to attack the film formers and break the adhesion to the vessel wall. Before the CMX-200, scraping was done by an operator with a hand scraper, again, costing lost production time and labor dollars.
Caulk: The stiff brushes we use in the CMX-200, as illustrated above, eliminate any caulk residual issues.
We Go Above + Beyond
Our clients are finding the CMX-200 to go above and beyond for their vessel washing processes, and here's one comparison we'd like to share:
Equipment and production downtime/labor time spent to complete the washing process:

Manual labor time: Approximately 1hr
CMX-200 time: 10 minutes

Solvent usage (reduction):

Manual cleaning process: 100% Solvent solution
CMX-200 process: 10% solvent, 90% diluent

Efficacy: The customer claimed that each vessel was QC-checked for cleanliness after each cleaning. The CMX vessels were approved after only 10 minutes.
Improved safety: The completely closed system of the CMX-200 extracted all solvent fumes, providing 100% elimination of human contact with cleaning solvents. No manual labor was required.
Environmental impact: Less solvent being used = reduction in pollution.
We believe the CMX-200 is THE answer to your vessel washing needs. Ready to put the CMX-200 to work in your manufacturing facility? Contact us today, and our highly experienced customer service team is ready and willing to assist.