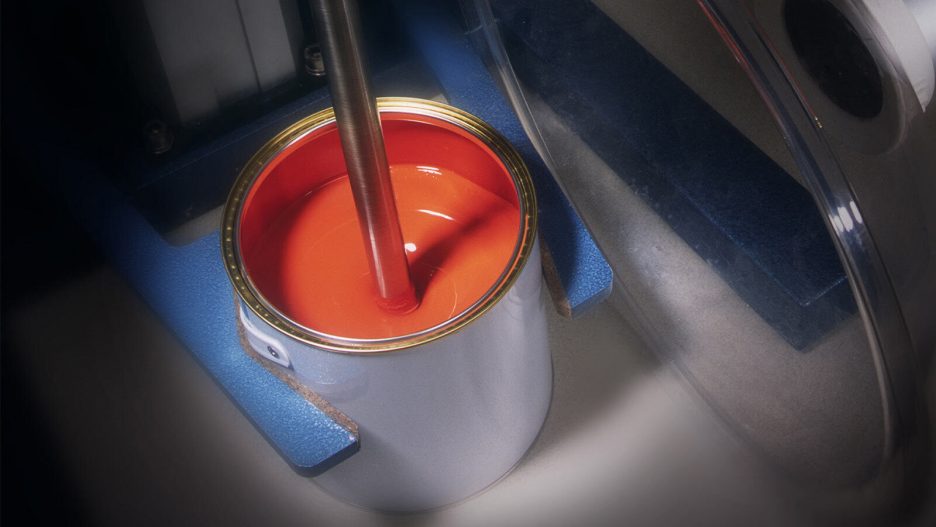 The Rotor Stator Principles Guide: Everything You Need to Know
If you're considering integrating a Rotor Stator into your industrial mixing process, there are many factors and options for integration into the process that you'll want to consider before making a final decision. Read on to find out what you need to know, and explore a few options for Rotor Stators from our line of products.
What are rotor stators, and what part do they play in the industrial milling process?
Rotor Stators are high shear mixers that incorporate both a rotor and a stationary stator. As the rotor (or rotors) turns at high speeds within the stationary stator, it creates a vortex circulating the product through the gap between the rotor and stator, mechanically shearing the contents at high speeds and creating a very homogenous blend. There are many different rotor configurations on the market to do many different jobs, including creating emulsions, pigment dispersions, chopping rubber, foods, cosmetics, and more. They are typically used to form pre-mixes or coarse dispersions that are then broken down further and converted into fine dispersions by an intense milling process, such as immersion media milling.
Another factor to consider when using a high shear mixer like a Rotor Stator is that because high shear mixing makes use of variable speeds, this technique provides the ability to customize the amount of shear energy used for mixing applications. Rotor Stators are commonly used for emulsification and particle size reduction as a result of its ability to create high shear conditions.
However, it is important to note that this "particle size" reduction when working with Rotor Stator mixers most commonly includes the breakdown of agglomerates, not necessarily of individual particles. Certain mixers that utilize rotor stators are equipped for subsurface powder induction which simplifies material handling and eliminates issues of floating powders and dusting in the plant atmosphere. This makes this method of high speed mixing an ideal choice for processing solids that tend to form lumps when coming in contact with liquid.
Your Options for Rotor Stator solutions from Hockmeyer Equipment Corporation
Our Rotor Stators are created with a proven design and are used in the industrial milling process for the paint, ink, chemical, adhesives, food, pharmaceutical, and cosmetic industries. They are designed with no bottom steady bushing to withstand the most demanding applications, and to provide flexibility, we offer two types of Rotor Stators; Top Draw and Bottom Draw, depending on the application they'll be used for. Hockmeyer Rotor Stators can be cleaned in place and can be constructed of 304 or 316 Stainless Steel.
Several Hockmeyer products have the potential for Rotor Stator integrations, including the Hockmeyer Micromill, an innovative piece of equipment that is adaptable to multiple functions and processes a wide variety of materials with quick change-overs. Or, consider the Hockmeyer Multi-Tasking System. The MTS single machine multi-function system consists of a high-speed dispersion drive, our immersion mill, and a low-speed drive with a Helical Blade – even the deaeration process can be done in this single machine. This unit is offered with a variety of mixing tools to meet your unique needs, including the option for a rotor stator assembly (upward or downward suction), and it can be customized to meet your exact specifications.
Rotor Stators can also be integrated into our Triple-Shaft Disperser, which uses a center-mounted low-speed Helical or Anchor Sweep blade that sweeps the mixing vessel wall, and two additional high-speed shafts. When using this disperser for your industrial milling project, a Rotor Stator can also be used as the third shaft to provide mechanical and high hydraulic shear which will be useful in the disintegration of solids into liquids or emulsification.
One final Hockmeyer innovation that is transforming the way Rotor Stators are used is our NexGen Rotor Stator (HNGRS) (patent pending), a product that is bridging the gap between dispersers and mills with inline vacuum dispersion. While many rotor stators on the market today use a vacuum to pull material into the rotor and then use pressure to push the liquid through the stator and back to the supply tank, we have developed a new type of rotor-stator that works virtually the same way our NexGen Mill works using vacuum.
With the power of the vacuum in our NexGen Rotor Stator, air is removed from the feedstock, agglomerates are efficiently broken apart, and particles are more easily wetted thanks to the voids created when the air is removed from the mixture. This process produces ideal dispersion results for further milling to take materials down to nano particle size. Additionally, with the NexGen Rotor Stator a few key changes to different aspects of the system have made a big difference in particle size reduction. These changes include: vacuum chamber recirculation, dual pumping rotor, rapid supply tank recirculation, high open area stator for high throughput, and more.
Let us help you find the Rotor Stator to best fit your needs
Unsure about which of our Rotor Stators will best meet the needs of your industrial mixing operation? No matter what your challenge may be, the Hockmeyer team is here to help you find a solution. Contact us for more information about our range of products and how they can best serve you.