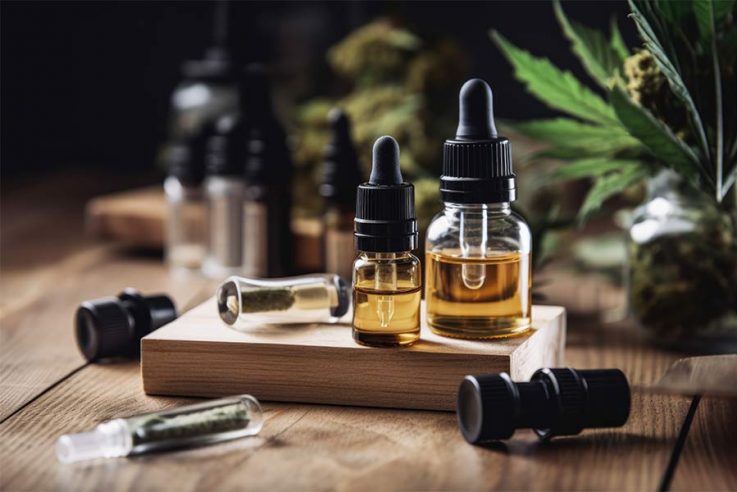 CBD Particle Size Reduction Technology for High-Quality Manufacturers
CBD presents a unique challenge due to its limited solubility in water, making it difficult for the body to absorb into the bloodstream effectively. To overcome this hurdle and unlock the full potential of their products, manufacturers are constantly seeking innovative techniques to further reduce CBD particle size to optimal levels. Nano-emulsification, a process that involves reducing the size of emulsion droplets to microscopic dimensions, is one such particle size reduction technique currently gaining popularity.
By breaking down the CBD particles into smaller and more uniform sizes, these techniques greatly enhance the dispersibility and absorption rate of CBD and elevate its therapeutic potential. The utilization of particle size reduction methods is widely employed in the cosmetic and pharmaceutical industries and not only maximizes the bioavailability of CBD but ensures product stability and consistency. The precise control over particle size achieved through these methods also allows for improved dosage accuracy, enabling CBD manufacturers to provide consistent and reliable products to consumers.
Need Help? Contact Us Today!
Headquarters

Parts & Service
Industry Benefits
CBD Health and Wellness

Consistent and reliable production is paramount for CBD products, and meticulous manufacturing processes ensure their effectiveness. CBD products that are not carefully manufactured often exhibit significant variability in terms of their performance.

CBD Pharmaceuticals

Variability in CBD pharmaceuticals can manifest in delayed absorption, which may give the impression that the product is ineffective, causing individuals to consume more than necessary. By prioritizing careful manufacturing practices, CBD manufacturers can minimize this variability and ensure that each product delivers consistent results.
Featured Industry Solutions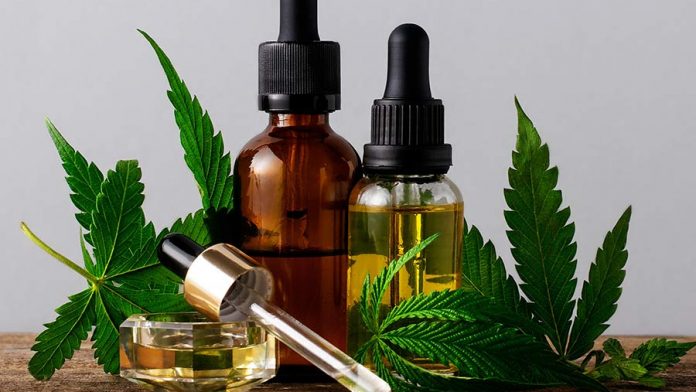 High-Quality CBD Oil Manufacturing Equipment
Improve Your CBD Processing With Hockmeyer's Industry-Leading Immersion Mill, Dispersion Technology, and Mixing Equipment
Whether it's particle size reduction, dispersion, mixing and milling, or other process requirements, Hockmeyer's industry-leading equipment and extensive experience make the company a trusted partner for businesses seeking high-quality solutions. With a rich history of excellence and a focus on customer satisfaction, Hockmeyer continues to be an industry leader.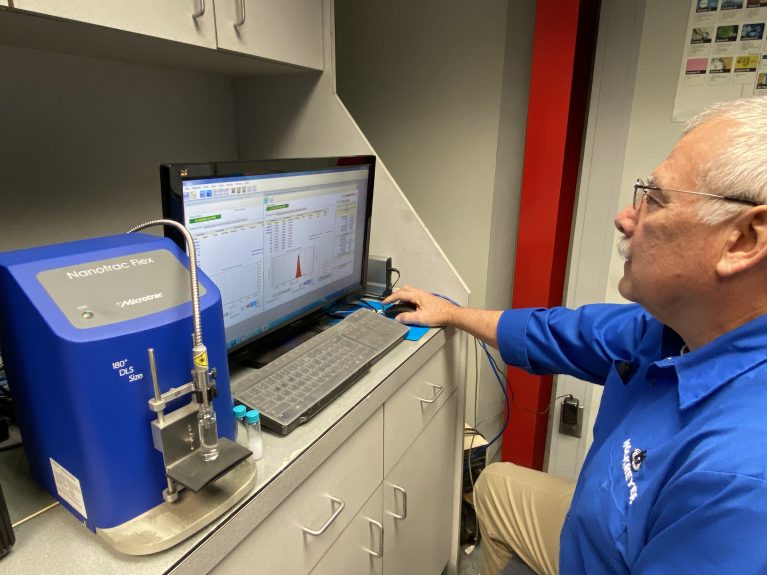 Test Your Product Free. Schedule a Test Today!
At Hockmeyer, we're committed to making your product the highest quality possible, whether you need milling, mixing, dispersion or agitation. Schedule your product to be tested in one of our demo machines and see the Hockmeyer difference for yourself.
Services
Field Training & Support

Hockmeyer is dedicated to providing best-in-class support to maintain the lifespan and efficiency of your Hockmeyer equipment.

Equipment Support Program

Learn about how Hockmeyer can provide dedicated service, maintenance, and training through our Equipment Support Program.

Customer Testing-Applications Lab

Don't trust promises, trust results! Hockmeyer offers it's Customer Service Laboratory to show you exactly how our equipment will increase your product quality and efficiency!
CBD Oil Particle Size Reduction FAQs
How can Hockmeyer's equipment assist in the CBD particle size process?

Choosing the correct milling equipment is crucial to achieving optimal particle size reduction, especially if the goal is to reduce products to nanoparticle size with a tight particle size distribution. Rely on equipment that produces consistent results.

From the initial design and engineering stages to manufacturing and testing, each piece of Hockmeyer equipment undergoes rigorous quality-control measures to ensure superior performance, reliability, and durability. The company's highly skilled team brings a wealth of knowledge and expertise to each and every client, consistently delivering innovative solutions tailored to meet your needs.

Is there a way to test how well Hockmeyer's machines process CBD particle size reduction?

Hockmeyer offers customer testing services as a valuable resource for businesses seeking to improve their processes, troubleshoot issues, and maximize operational efficiency. Using cutting-edge technology and expertise, our team conducts comprehensive testing to evaluate the performance and efficiency of various CBD particle size reduction processes. This includes testing equipment, analyzing material samples, and providing data-driven insights to enhance productivity and achieve desired results.

Who regulates CBD in the U.S.?

The FDA regulates cannabis and cannabis-derived products, including CBD, and is actively exploring regulatory pathways for CBD products, including considering potential legal pathways for certain uses. They encourage companies to engage with the agency to gain clarity on regulatory requirements and ensure consumer safety, and they are committed to protecting public health while fostering innovation in the evolving CBD industry.

How is CBD oil manufactured?

CBD manufacturing involves several key steps to produce high-quality CBD oil, beginning with sourcing high-CBD hemp plants, followed by extraction methods like CO2 or solvent extraction to obtain CBD-rich oil. The extracted oil undergoes further refinement to remove impurities and unwanted compounds and is often subjected to nano-emulsification to break it down into tiny droplets. Finally, the oil is tested for potency, purity, and quality before being formulated into various CBD products.

Why does particle size matter in CBD oils and products?

Particle size plays a crucial role in the stability and bioavailability of CBD products. Smaller CBD particles enhance the product's solubility in water, increasing its absorption in the body and improving the stability of CBD formulations, preventing phase separation and ensuring product integrity. By understanding and optimizing particle size, manufacturers can improve the overall quality, efficacy, and consumer experience of CBD formulations.

For more information, read our comprehensive blog post, "The Importance of Particle Size Reduction in CBD Processing."