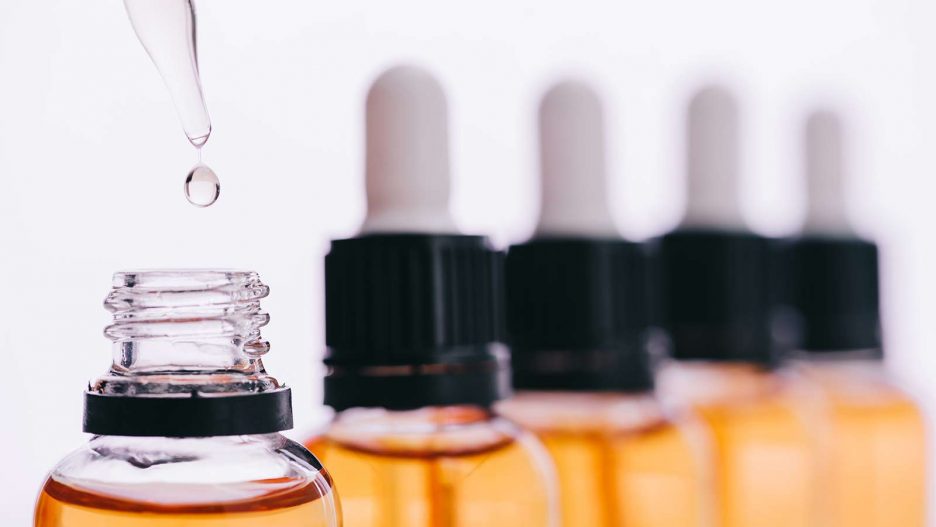 Industry Information, Dispersers and Immersion Mills
The Importance of Particle Size Reduction in CBD Processing
Demand for products containing cannabidiol (CBD), a chemical compound found in and extracted from hemp or cannabis, is rapidly increasing. While the growing popularity of CBD products is a well-known fact, you may not know the global CBD market size is expected to reach USD $22.05 billion by 2030, according to a new study by Grand View Research, Inc. This is in part thanks to increasing awareness regarding the health benefits of CBD, as well as the increasingly positive attitude toward CBD and cannabis-related products.
As a result of the growing interest in CBD products in various sectors, including the health and wellness, pharmaceutical, food, and cosmetics sectors, companies now need to procure more raw cannabidiol materials, or precursor materials, for their products in bulk. Because of this growth, new opportunities are emerging in the cannabidiol wholesale business, both for the industry as a whole and for manufacturers in particular. North America accounted for the largest revenue share in recent years, and thanks to favorable regulations, increasing awareness about CBD oil, and a rise in the number of manufacturers, market growth is expected to continue in this region.
How Is CBD Processed for Maximum Yield?
CBD oil goes through an emulsification process to assist in absorption. Phytochemicals like cannabidiol have very low solubility in water, making it extremely challenging for CBD to be absorbed into the bloodstream. Therefore, to maximize the benefits of CBD and maintain product stability, manufacturers in the CBD industry have begun to rely on emulsion droplet size reduction methods, such as nano-emulsification, that are commonly used in the pharmaceutical and cosmetic industries.
The process of nano-emulsification consists of breaking the oil particles into nano size and encapsulating them in water for enhanced absorption. CBD oil that's been broken down into nano-size particles works well because the CBD-coated lipid nanoparticles are effective and reach their destination to give consumers results. This is essential because CBD products that are not carefully manufactured show significant variability in effectiveness, resulting in delayed absorption, which can make the product appear weak and may lead to overconsumption or adverse effects.
How Can Machines From Hockmeyer Help?
Innovative milling solutions from Hockmeyer have the potential to help you optimize the manufacturing process for CBD oil and create a finished product of the highest quality. High-speed dispersers like the NexGen Vacuum Rotor Stator provide particle size reduction with the added benefit of deaeration, which readies your product for packaging right away. This machine's innovative RotorStator design also produces an airless, ultrafine dispersion using an aggressive multiprong approach to particle size reduction. Another option is the HVI Hoist Mounted Disperser, a versatile, classic high-speed disperser that can be tailored to be application-specific thanks to its many customizable features, including rotation, multiple blade configurations, lids, vacuum, and temperature-controlled tanks.
Multishaft mixers are an excellent option for high-viscosity products that require a "kneading" action. One great multishaft mixer choice is the HHL-III Triple Shaft Mixer/Disperser, which works in many configurations with helical blades for product incorporation and movement in the tank during processing. This mixer also uses sweep blades to scrape the tank's walls, and the high-speed shaft provides shear to disperse or dissolve ingredients, while the low speed feeds the dispersion blade by blending and folding the mass in the vessel to improve product uniformity.
The right milling equipment is also essential to achieving maximum particle size reduction and may be required for reducing products to nanoparticle size. The HCP Drum Mill in particular is an ultraefficient mill that's engineered to be ergonomic, easy to operate, and easy to clean between batches. This mill is designed to work specifically on drum-sized batches as an easy way to make products without the need to change containers. Another great option is the NEXGEN™ Vacuum Recirculation Mill, which provides optimal particle size reduction with the added benefit of deaeration, allowing product to be packaged immediately after processing. This machine's rapid-flow vacuum milling also enhances efficiency and boosts profits by reducing process times and increasing yields.
Learn More About How Hockmeyer Can Make a Difference in Your CBD Process
If you're reading to learn more about the options available to you from Hockmeyer, we're ready to help. Our team of experts know that testing is the best way to help determine the optimal equipment configuration for each manufacturing application, with so many options available in this emerging field. Keeping short processing times and maximum product yield in mind to maximize profits, the opportunities are endless! Learn more about free lab trials in our Customer Service and Testing Facility, or contact our team today to speak with one of our team members. We look forward to hearing from you!