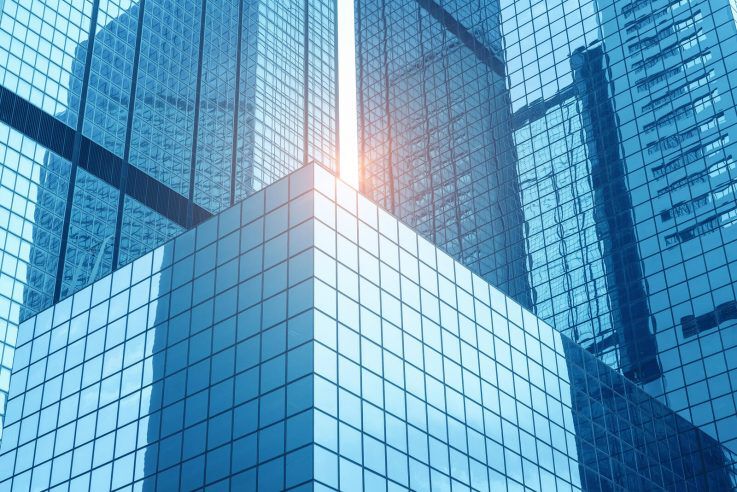 Industry-Leading Equipment for Ceramic Coatings Milling, Mixing, and Dispersion
Proper milling and dispersion are vital for crafting ceramic coatings, which are thin layers of ceramic applied to surfaces to boost performance. Smaller particles offer greater surface area, enhancing reactivity and consistency within these coatings, and proper dispersion guarantees the even size and spread of ceramic particles, which results in superior coating quality. Improving the milling process with industry-leading equipment facilitates the development of pure ceramic powders with tailored traits, streamlining coating processes for better cost efficiency. This process impacts the microstructure of coatings, affecting their mechanical, thermal, and electrical attributes, and influences coating porosity, which is crucial for specialized applications like thermal barriers and gas separation membranes.
Need Help? Contact Us Today!
Headquarters

Parts & Service
Industry Benefits
Aluminum Oxide

Also known as alumina, aluminum oxide increases materials' reactivity, surface area, and homogeneity, resulting in a smoother and more refined surface when used as abrasive material. This coating can refine certain materials' hardness, wear resistance, thermal conductivity, and dielectric properties and is ideal for chemical and textile applications.

Silicone Nitrate

Silicone nitride is an exceptional material with high wear resistance and low thermal conductivity, making it tough enough to endure harsh conditions in even the most challenging industrial settings.

Zirconium Oxide

Zirconium oxide, also known as zirconia, ensures strong adhesion to metal surfaces and provides excellent thermal barrier properties. This coating's smaller, homogeneous particle size leads to improved stability, wear, and corrosion resistance, while tight particle-size distribution promotes densification and reduces the porosity of the final coating.

Barium Titanate

When milled to nanoparticles, a barium titanate ceramic coating becomes magnetic, allowing it to be used in specialty coatings for electro-optical devices, multilayer ceramic capacitors, thermistors, and sensors. Nanomilling influences this material's mechanical properties, including its polarization and structural strength.

Silicon Dioxide

When milled into a homogeneous coating with tight particle-size distribution, silicon dioxide forms a slick and glossy surface for a sharp finish with a barrier to improve corrosion resistance. Proper dispersion ensures uniform distribution and stability to improve the flowability of silica powders, making them easier to process.
Featured Industry Solutions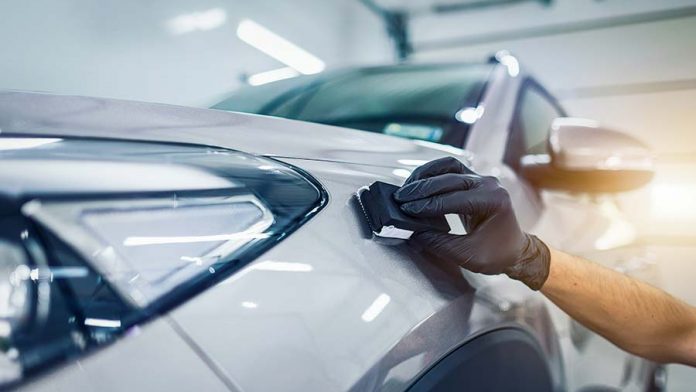 Why Choose Hockmeyer
Improve Your Ceramic Coatings Processing With Equipment From Hockmeyer
Reaching and controlling the target particle size and distribution in ceramic coatings is key to achieving the functional core properties of the coating: conductivity, barrier, structural support, wear resistance, thermal protection, corrosion resistance, and shine. As an industry leader and trusted partner for businesses looking to achieve ideal particle size and distribution for their ceramic coatings, Hockmeyer's cutting-edge solutions for particle size reduction, dispersion, and mixing have the power to make all the difference.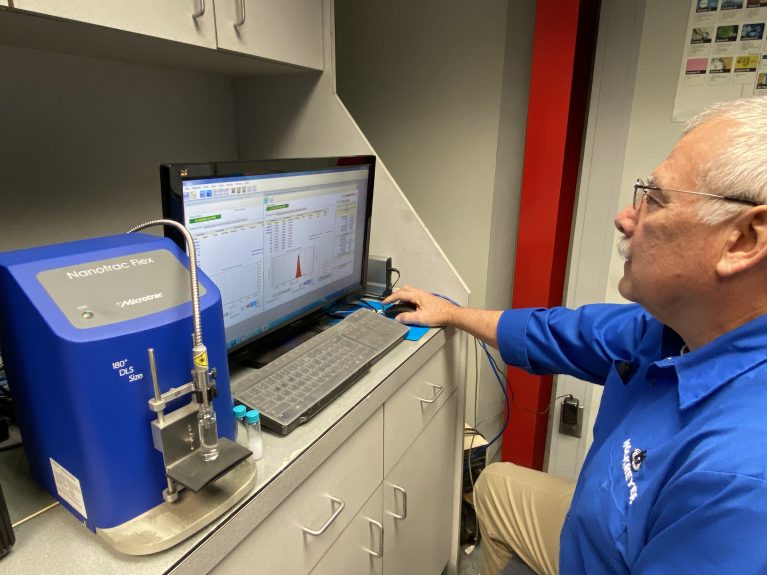 Test Your Product Free. Schedule a Test Today!
At Hockmeyer, we're committed to making your product the highest quality possible, whether you need milling, mixing, dispersion or agitation. Schedule your product to be tested in one of our demo machines and see the Hockmeyer difference for yourself.
Services
Field Training & Support

Hockmeyer is dedicated to providing best-in-class support to maintain the lifespan and efficiency of your Hockmeyer equipment.

Equipment Support Program

Learn about how Hockmeyer can provide dedicated service, maintenance, and training through our Equipment Support Program.

Customer Testing-Applications Lab

Don't trust promises, trust results! Hockmeyer offers it's Customer Service Laboratory to show you exactly how our equipment will increase your product quality and efficiency!
Ceramic Coatings Frequently Asked Questions
How can Hockmeyer's equipment assist in the ceramic coating particle size process?

Is there a way to test how well Hockmeyer's ceramic coating particle size reduction equipment works?

We understand that perfecting the particle size reduction process can be challenging, so our Customer Service and Testing Facility has been stocked with laboratory, pilot, and production models of our most popular equipment, and we offer free initial testing! Customers are encouraged to run trials and work with our team of experts to determine the optimal parameters for their product.

Where are ceramic coatings used in manufacturing?

Ceramic coatings are used for many purposes in manufacturing, and their applications vary widely. In the aerospace field, ceramic coatings protect aircraft engine parts against high temperatures and wear while providing thermal insulation and corrosion protection. Similarly, coatings boost durability, friction reduction, and heat dissipation in engine components, exhaust systems, and brakes in the automotive industry.

Ceramic coatings are also valuable in electronics manufacturing, as they offer increased electrical insulation, thermal management, and environmental protection. Cutting tools use these coatings as well to elevate hardness, wear resistance, and tool life, making them suitable for high-speed machining.

In the biomedical field, ceramic coatings improve biocompatibility, friction reduction, and bone integration for medical implants, while they shield chemical processing equipment from corrosion, abrasion, and chemical attack.

Finally, these coatings are used in the production of textiles since they add flame resistance, heat insulation, and wear resistance to the materials.

What are some typical applications for ceramic coatings?

Ceramic coatings are becoming an increasingly popular alternative to organic and polymer-based coatings in various surface protection applications. While organic coatings are often more affordable and easier to apply, they have limitations that render them unsuitable for specific contexts. By contrast, ceramic coatings are well-suited for various applications, including corrosion protection thanks to the chemically bonded, impenetrable barrier they create. Ceramic coatings are also an excellent way to lessen machinery components' wear and tear because of their hard exterior and low friction coefficient that facilitates smoother movement.

Electrical insulation is another common application for ceramic coatings since they effectively isolate electrical systems and provide thermal protection, acting as a safeguard against excessive heat and preventing structural components from succumbing to warping or melting.

Finally, ceramic coatings' naturally lustrous appearance, combined with their durability, make them a preferred choice in the automotive industry for maintaining a glossy finish over time.