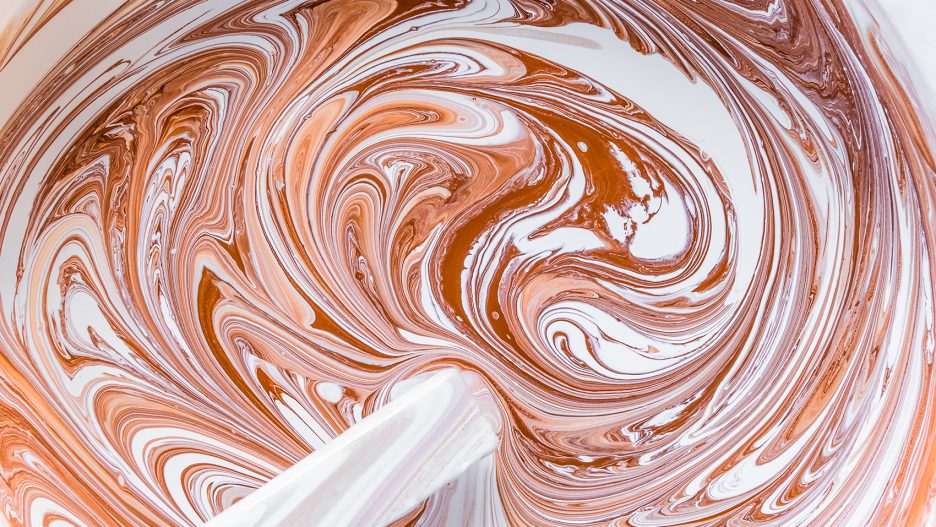 The Importance of Pigment Dispersion in Cosmetics Manufacturing
Why are dispersers and mills important in the manufacturing of color cosmetics? Cosmetic products such as lipsticks, mascara, foundation, and nail polish require cosmetic pigment milling for maximum color development and gloss. But first, pigments must be thoroughly dispersed and wetted to prepare for milling.
The required pigment milling must occur in an aggressive atmosphere to achieve maximum particle size reduction and a tight size distribution band. While traditional mills fail to accomplish the necessary particle size reduction efficiently for ideal cosmetic pigment dispersion, patented Hockmeyer innovations can make a difference.
How Can Hockmeyer's Technology Make a Difference in Your Cosmetic Manufacturing Process?
The traditional roll mills are an outdated technology that requires continuous attendance by an operator and present a safety hazard that many companies seek to avoid. Hockmeyer machines' enhanced technology reduces operator interface and substantially reduces process time for cosmetic pigment grinding. The easy to operate mills have multiple safety features as well as the ability to gather data for formula adjustments and future decision-making.
As a leading provider of wet grinding and dispersion process solutions for over 80 years, Hockmeyer is dedicated to providing mixing, dispersion, milling, and vessel washing equipment of the highest quality and continuously improving the original designs to increase efficiency.
Cosmetic Solutions from Hockmeyer
Now that we've reviewed the basics let's look at the range of innovative dispersion solutions created here at Hockmeyer. Some such solutions include the NEXGEN™ Inline Vacuum Rotor Stator, HVI Series Hoist Mounted Disperser, the HCP Immersion Mill, the HCPS Immersion Mill with Sweep, and the CMX-200 for Vessel Washing.
NEXGEN™ Inline Vacuum Rotor Stator
Bridging the gap between dispersers and mills, the NEXGEN™ Inline Vacuum Rotor Stator can eliminate the two-step milling process by achieving the essential particle size reduction during the initial premix, depending on the product. This machine is ideal for thorough premix for cosmetic pigment dispersion, and the removal of air in the feedstock eliminates microbubbles that act as a cushion during dispersing and milling. This creates an optimal environment for maximizing deagglomeration and particle size reduction, which is all-important for cosmetics production.
The HVI Series Hoist Mounted Disperser have the capacity to operate at variable speeds and uses a single shaft mixer to mix, dissolve, deagglomerate, and disperse solid particles in a liquid with standard viscosity ranges from 100–50,000 CPS for manufacturing flexibility. Thanks to this machine's ability to work at different speeds, manufacturers can achieve maximum utility while ensuring the efficient transmission of horsepower. Plus, this Hockmeyer innovation is hydraulic and doesn't require waiting for air to charge, leading to increased efficiency when dispersing cosmetic pigments.
Another benefit of the HVI Hoist Mounted Disperser is that it utilizes the exclusive Hockmeyer high-pressure hoist mounted lift with zero-packing maintenance when compared to low-pressure lifts. This means that this machine provides leak-free performance. With no oil leaks, no oil mist, no oil seepage, and 85% less oil usage over standard low-pressure lifts, manufacturers are promised fewer headaches and less inconvenience.
Since its introduction, the Hockmeyer HCP Immersion Mill has been leading the way in milling technology. This continuously evolving product has opened the door to greater productivity in the particle reduction industry. Hockmeyer's patented design uses rapid recirculation to produce "Homogeneous Batch Development," achieving faster grinds and tighter particle distributions ideal for cosmetic pigment milling.
While utilizing this machine, the feedstock is circulated through a powerful and turbulent shear zone at high velocity. Multiple impact points are used to ensure high-efficiency milling, leading to faster process time and effective color development. The HCP Immersion Mill also provides narrow particle size distribution, allowing manufacturers to control the appearance, quality, and functionality of their final product. A few additional benefits of this mill include programmable controls that minimize operator involvement, reduced product loss, and maximum color development. Finally, this mill is easy to clean, allowing for quick color changes and improved efficiency, an all-important factor manufacturing.
This innovative mill features all the benefits of the HCP Immersion Mill with additional features, making this machine an excellent choice for cosmetic pigment dispersion, and is truly the world's most versatile mill. The HCPS Immersion Mill with Sweep can process High Solid Concentrates with viscosities up to 1.5 million centipoise, leading to improved milling efficiency. The Anchor Sweep Blade scrapes the vessel walls and bottom for effective mixing, compressing the material for deagglomeration, and aiding in temperature control as the helical blades fold and mix the material for consistent feed into the mill head.
The Hockmeyer CMX-200 efficiently cleans practically any size tank, tote, or drum. The rotating brush and spray nozzle assembly provides the mechanical scrubbing and soaking action to effectively clean a wide range of sizes and shapes of vessels. This design improves productivity and profitability with the help of a base tilting assembly to ensure ease of drainage, non-conductive brushes with high chemical resistance, and a dual high-pressure hydraulic hoist to raise and lower the machine quickly and easily.
The CMX-200 also provides a closed system during operation to control solvent vapors and handle hazardous compounds and can be customized with unique brush assemblies for special applications. Minimize the chances of cross-contamination by employing the most efficient vessel washer on the market!
Interested in Learning More?
If you're ready to put one (or more) of these innovative machines to work in your manufacturing facility, we're prepared to help you get started and provide you with the answer to your cosmetic pigment milling needs. Contact us today to see how Hockmeyer technology can make a difference for your bottom line. Our expert service and sales teams are ready and willing to assist you.