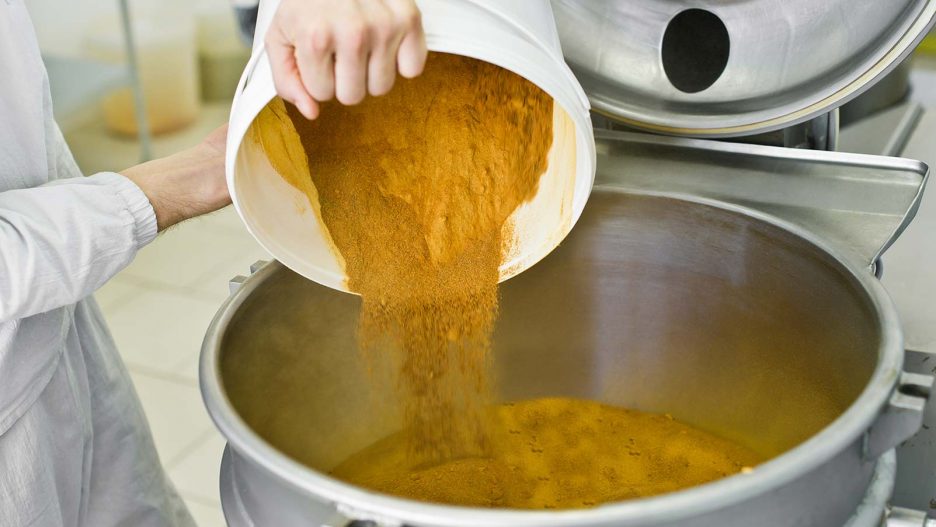 Wet Milling vs Dry Milling: The Differences, Advantages, and Challenges
Industrial milling is one of the most commonly used techniques in the manufacturing industry and can be divided into two categories: wet milling and dry milling. To understand the difference between the two, and the challenges that come along the milling process, we first need to gain an understanding of the basics.
What is milling?
The use of mechanical energy to break down particles through various mechanical forces including grinding media, pegs, rods, pebbles, and screens. When the material is pumped through the mill, the mill's components act on the solids in the mixture to tear them apart or crush them, further reducing them in size. The industrial milling process helps to maximize the yield of the mix's ingredients and can improve the resulting product's functionality as well. For example, milling can help improve color development, film properties, and product flow in inks and paints.
Understanding the difference between wet milling and dry milling
Now that we have a basic understanding of the industrial milling process, let's examine the difference between wet milling and dry milling. Dry milling typically uses particle-on-particle contact to reduce materials' size, while wet milling involves dispersing the material in a liquid and using solid, grinding elements to reduce size. Products can be broken down through either one of these processes, but wet milling, which we'll discuss first, tends to be a more intensive process than dry milling. Wet milling, also known as wet grinding, is a process through which particles that are suspended in a liquid slurry are dispersed in that liquid by shearing or crushing. Once the milling process is complete, these particles are ready for use or can be dried and separated for incorporation into additional products. Wet milling is more complex than dry milling, thanks to the addition of a liquid, but this process also has the power to reduce a product into finer particles. This allows for the production of a greater variety of byproducts and also can result in improved physical properties in your final product. By contrast, dry milling utilizes no liquid element, and is most frequently used for the particle size reduction of dry materials like powders and granules, or de-agglomerating and de-lumping bulk materials. While dry milling is a less intensive process, which often makes it the first method considered, wet milling is the best and most efficient way to get to your preferred particle size if extremely small particles are your goal.
Challenges that come with industrial milling
Depending on the type of materials you're working with, different industrial milling jobs come with their own unique challenges. When working with smaller (or older) milling units, the time and labor required to work in batches can be problematic and lead to unnecessary waste of materials and time. This leaves manufacturers faced with the growing challenge of producing smaller and smaller particles in an efficient and cost effective manner. For instance, as nanoparticles continue to become more and more common in the development of new products, using the correct equipment for this manufacturing process is crucial if businesses want to maintain a leading edge over their competitors. Finally, although wet milling and dry milling are unique processes, one challenge that they have in common is the potential wear and tear on the grinding equipment that's used to break down the material. In dry milling, abrasives within the materials themselves could damage the milling equipment over time, while in wet milling, the carrier fluid used in the process, or the material itself, can potentially eat away at portions of the equipment.
A solution to fit your industrial milling needs from Hockmeyer
There are many types of mills in the market for both wet and dry milling, and the selection process can be daunting, but with the right equipment to meet your industrial milling needs, you can cost-effectively create uniformly fine particles with little to no contamination. When choosing a mill to fit your business needs, it's important to find the equipment that maximizes efficiency and performance, and you need to know how the equipment will perform for your product. There are many factors to consider, and material loss can be a big one as it's part of your overall manufacturing costs. The lower your costs, the better your bottom line looks. Here at Hockmeyer, our line of innovative, state-of-the-art wet milling equipment will help you get the job done, no matter what your desired end result is. Key players in our line of industrial milling equipment include:
Looking for additional insight to help decide which mill is right for you, or ready to learn more about industrial milling solutions from Hockmeyer? Contact us for more information about our products and how they can best serve you and your business needs.