Best-in-Class Milling Equipment for Cosmetics & Personal Care Products
Innovative equipment is essential for achieving the best possible results in milling pigments for personal care products and cosmetics. Cosmetic pigments typically exist in a dry powder form, and the process of dispersing these pigments plays a vital role in enhancing their opacity or transparency, increasing gloss, and unlocking their full color potential. To achieve optimal color development, it is essential to thoroughly disperse and stabilize the pigments within a suitable vehicle while maintaining their primary particle size.
This dispersion process requires intense high shearing and milling techniques to ensure complete powder-to-liquid integration. Controlling particle size is also a critical factor in maximizing color development in cosmetics because smaller particles provide improved light absorption due to the resulting increased surface area. By utilizing best-in-class milling equipment, you can generate consistent and superior products and enhance the overall quality of them, whether you're creating soap and shampoo or mascara.
Need Help? Contact Us Today!
Headquarters

Parts & Service
Industry Benefits
Creams & Lotions

Creating consistently luxurious and effective creams and lotions requires top-notch milling equipment for powerful particle size reduction, resulting in a more consistent end product and streamlining the efficiency of the manufacturing process. An improved milling process also ensures successful pigment distribution, leading to better color development and overall product quality.

Sunscreen - TiO2 & Zinc Oxide

Innovative milling equipment makes all the difference for TiO2 and Zinc Oxide sunscreen production, ensuring uniform and reliable products that meet the necessary metrics for UV protection while also delivering superior sunscreen performance and improved customer satisfaction.

Soap & Shampoo Concentrates

Particle size reduction is essential for high-quality soaps and shampoos. It not only ensures a dependable end product but also reduces the required production time and enables a uniform pigment distribution to improve the products' color and visual appeal. Vacuum-capable units are also available for water-based applications and can effectively remove trapped air to eliminate foaming issues.

Nail Polish

Efficient milling equipment for nail polish production enables the effective breakdown of tough-to-grind pigments, allowing manufacturers to maximize gloss and transparency and ensure better color consistency for vibrant, uniform shades across their product line.

Liquid Eyeliner

Updating the liquid eyeliner production process with new milling equipment ensures a better end product to meet customer demands with maximized color development, extended yields of expensive pigments, and enhanced opacity and texture. With the superior efficiency of Hockmeyer machines, you'll produce consistent, high-quality eyeliners that exceed expectations.

Liquid Lipstick

Liquid lipstick production benefits greatly from the control level that high-quality milling equipment offers, enabling precise management of texture, color, and gloss to ensure consistently beautiful results. By employing the best milling technology, manufacturers can guarantee liquid lipsticks that meet their customers' specifications.

Mascara

Investing in high-quality milling equipment for mascara production offers numerous benefits. It allows you to maximize color development, improve the color of your mascara, and lengthen the life of expensive pigments. Hockmeyer machines provide superior efficiency compared to other brands, allowing you to streamline this manufacturing process and increase productivity.
Featured Industry Solutions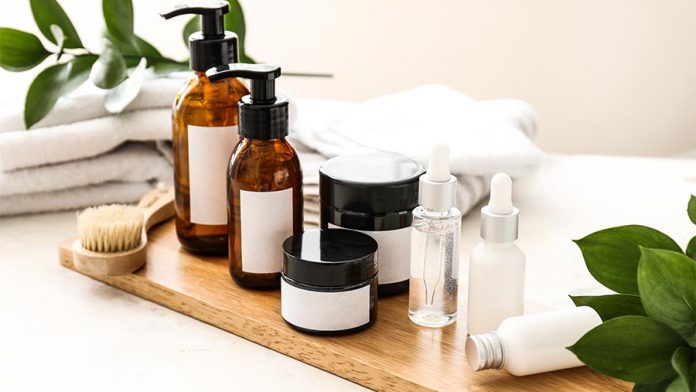 Why Choose Hockmeyer
Hockmeyer Is the Leader in Dispersion and Milling for Color Cosmetics & Personal Care Products
Whether particle size reduction, dispersion, mixing and milling, or other process requirements are the goal, Hockmeyer's industry-leading equipment and extensive experience make the company a trusted partner for businesses in cosmetics and personal care products seeking high-quality solutions. With a rich history of excellence and a focus on customer satisfaction, Hockmeyer continues to be an industry leader and is committed to continued innovation in the years to come.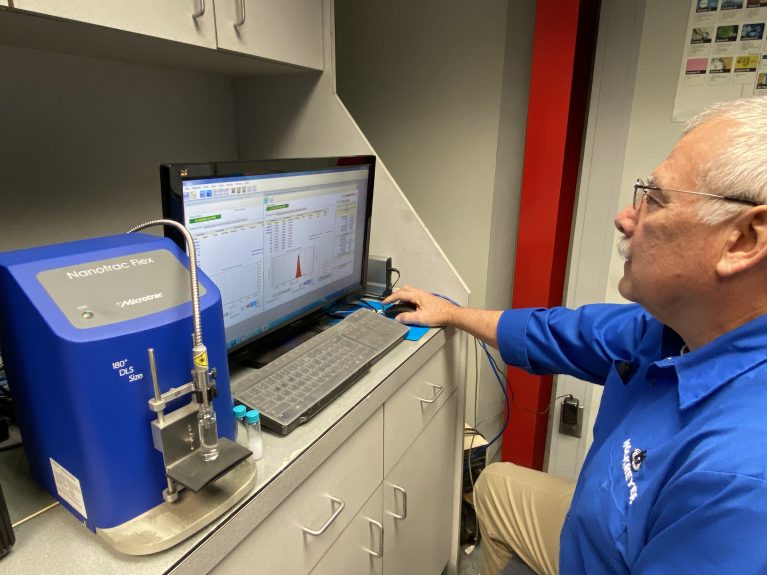 Test Your Product Free. Schedule a Test Today!
At Hockmeyer, we're committed to making your product the highest quality possible, whether you need milling, mixing, dispersion or agitation. Schedule your product to be tested in one of our demo machines and see the Hockmeyer difference for yourself.
Services
Field Training & Support

Hockmeyer is dedicated to providing best-in-class support to maintain the lifespan and efficiency of your Hockmeyer equipment.

Equipment Support Program

Learn about how Hockmeyer can provide dedicated service, maintenance, and training through our Equipment Support Program.

Customer Testing-Applications Lab

Don't trust promises, trust results! Hockmeyer offers it's Customer Service Laboratory to show you exactly how our equipment will increase your product quality and efficiency!
Cosmetics & Personal Care Frequently Asked Questions